Golfweekend i Sydjylland
Photo:
VisitVejen
&
VisitVejen
Udfordrenede golfbaner i den flotteste natur
Golf i Sydjylland byder på tre spændende 18-huls baner. Mens du spiller på de velholdte greens, kan du nyde udsigten til søer, skove, åbne vidder og helt særlig natur. 
Gode spisesteder efter en lang dag på golfbanen
Populære attraktioner i nær golfbanerne
Flere naturoplevelser tæt på Golfbanerne
Where do I find the touristinformation?
På arbejdsdage kan du besøge den bemandede turistinformation - se mere her , hvor du finder adresse, aktuelle åbningstider og hvad vi kan hjælpe dig med. 
Where to find pratical information?
We have gathered various locally orientated practical information. Here you find addresses of cash dispensers, telephone numbers of emergency doctors and emergency dentists. Texts in English.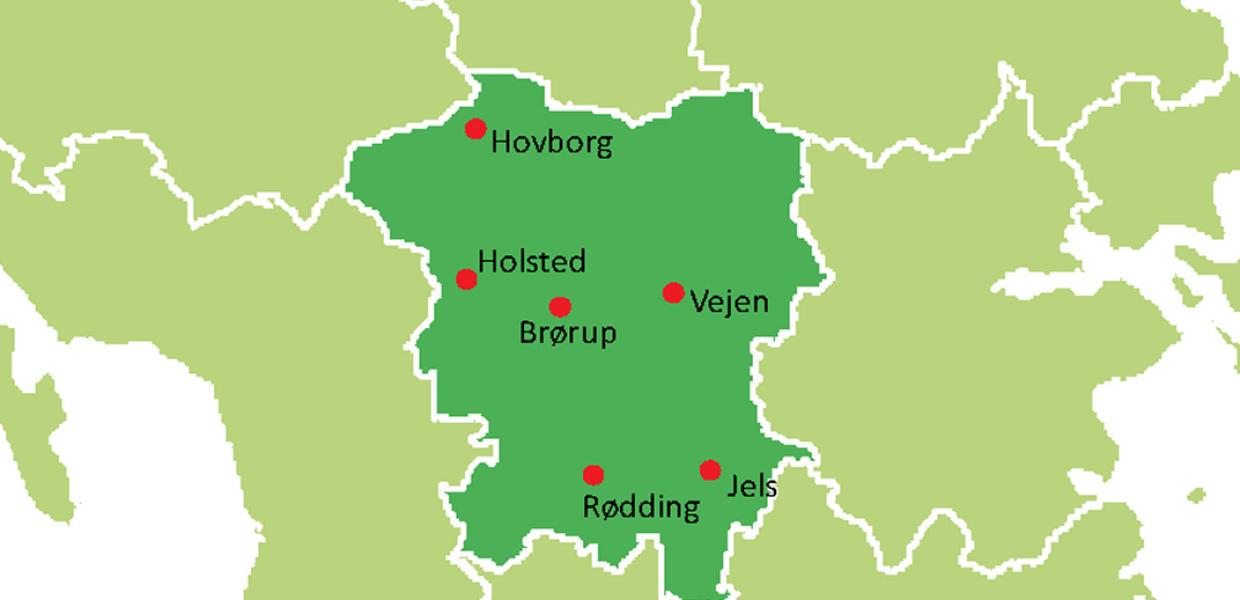 Photo:SusDesign