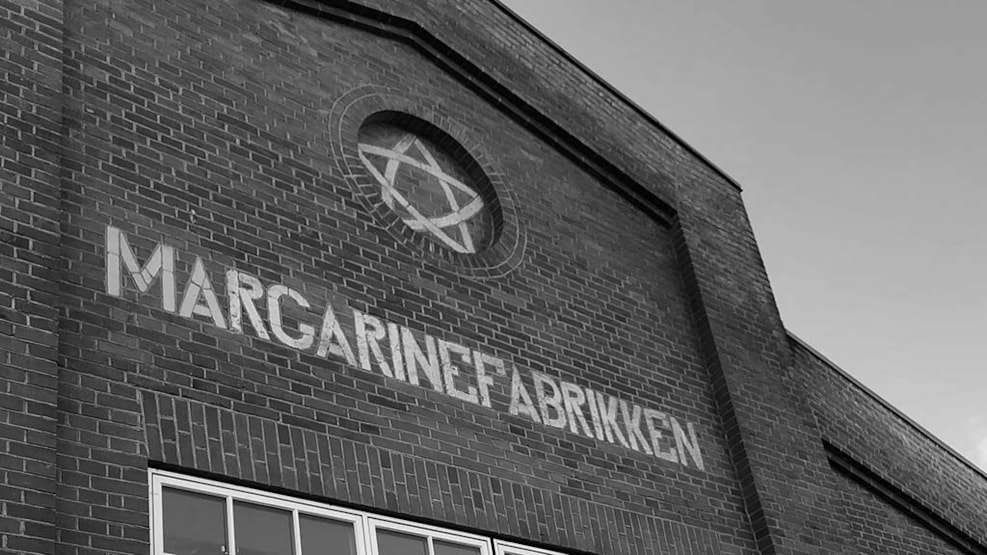 Alfa Bryghus and Brasserie
Alfa Bryghus & Brasserie welcomes you in a historic atmosphere in the factory building, where Alfa Margarine was originally produced
The brewhouse has its own brewery with copper kettles placed in the restaurant and fermentation tanks and bottling system, which can be followed by our guests through the large glass panels.
The brasserie has room for more than 200 guests and offers small Nordic inspired meals with a simple and tasteful expression. Apart from enjoying our home-brewed quality beer in the Brasserie, beer is also part of several of our services. We apply sustainable and ecological raw materials and as much as possible from local suppliers.
Good parking options can be found next to the library building and in Jyllandsgade between no. 6 and 8 (parking space next to the former post office). You can also take the train, as Alfa Bryghus & Brasserie is only approx. 150 m from the platform. Go down the stairs, turn right and follow the path along the rails.
Alfa Bryghus & Brasserie offers exciting events as well with live music, courses in beer brewing, evenings with beer tasting, etc. The rooms are applied for gatherings and parties as well.