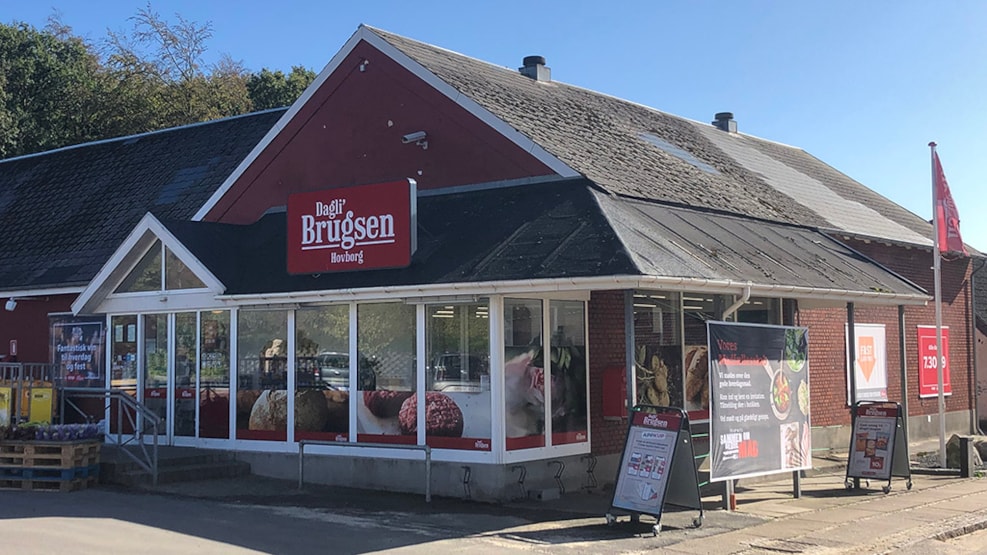 Brugsen in Hovborg
Dagli' Brugsen i Hovborg is the local shopping facility when you spend your holiday in Hovborg.
The grocery shop offers:
- All common staple goods, e.g. meat, cold cuts, dairy products,  fresh fruit and vegetables
- Fresh bread from our own bake-off bakery
- Ice cream, sweets, biscuits etc.
- Stationery, toys and fresh flowers
- Newspapers and magazines
- Petrol
- Non-prescription medication
Our range of goods for tourists also includes:
- Firewood
- Gas cylinders, grilling charcoal
- Angling equipment
- Postcards, stamps, and a mail box
- Sandwiches and mixed salads
- Grills for rent for a day
In Dagli'Brugsen you also find Danish football pools and lottery – and information about most events etc. in the area of Hovborg.
Furthermore, we hand over the keys for Hovborg Ferieby. And if you are interested in visiting Hovborg Kirke, we lend you a key.