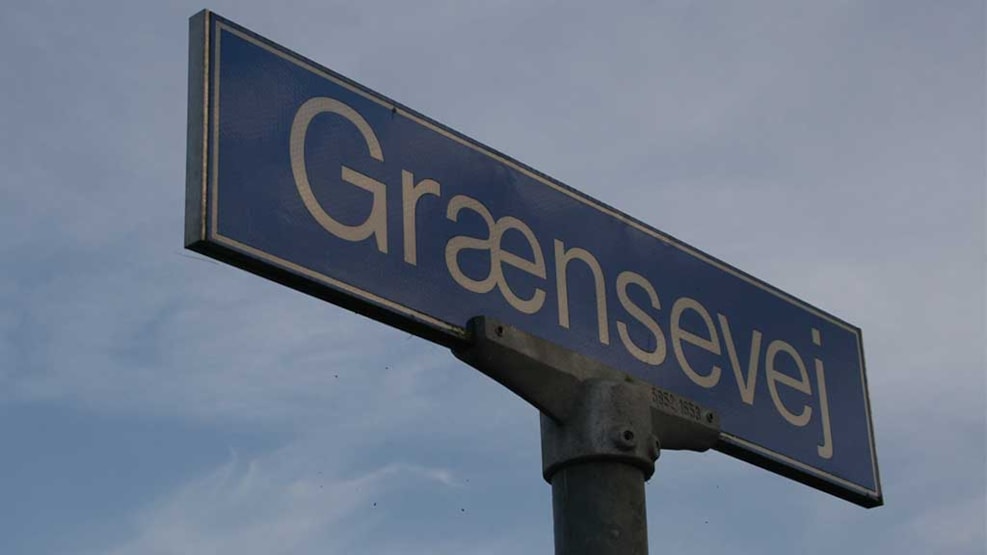 Digital guide to the borderhistory in Foldingbro
Learn about the border history of the small town with an important history.
From 1864 until 1920, Foldingbro was one of the busiest border crossings between Denmark and Prussia (Germany). The town experienced significant growth, as it had to house all that was needed in a society twice! Two inns 250 metres apart, as well as two customs authorities and two police forces, each on their own side of the river, Kongeåen, left their mark upon the town. Take your smartphone and go on a tour of Foldingbro and experience its hidden border history. The material has been produced in cooperation with Museet på Sønderskov (Sønderskov Museum).     
This is how to find the border history tour of Foldingbro on your Smartphone/tablet:
Go to the AppStore (iPhone/iPad) or Google Play (Android) and search for "VisitVejen", then download the app. It's free.
When the app has beendownloaded, open it and go to "Experiences" -> "Great Town Tours" -> "Border history tour of Foldinbro".
Now you see a map with 11 information pins, each of which contains current and previous pictures of the house/location, as well as a text about its history and significance to border history.
Enjoy the tour!
Please note: the texts are only available in Danish.