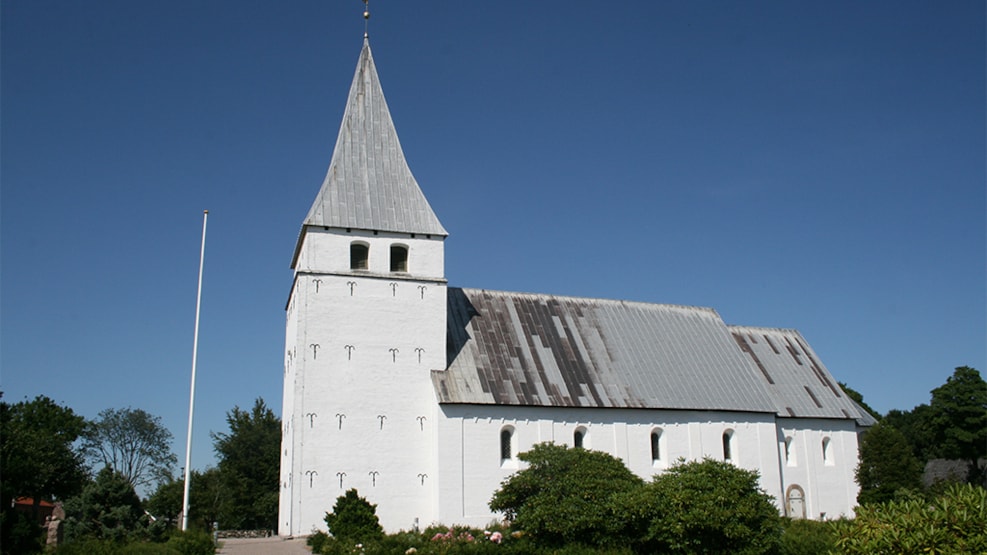 Lintrup Church
The church is Romanesque built 1150-70, with a very square boxlike nave. It has a beamed wooden ceiling, a stone floor and granite walls. The windows are very small and have been changed throughout the years.

In 1690, the church was struck by a severe fire, which laid both the chancel and nave in ashes. Bricks from the old royal castle of Riberhus were used in the construction.

Decorating the altar is a chancel arch crucifix from approx. 1250.