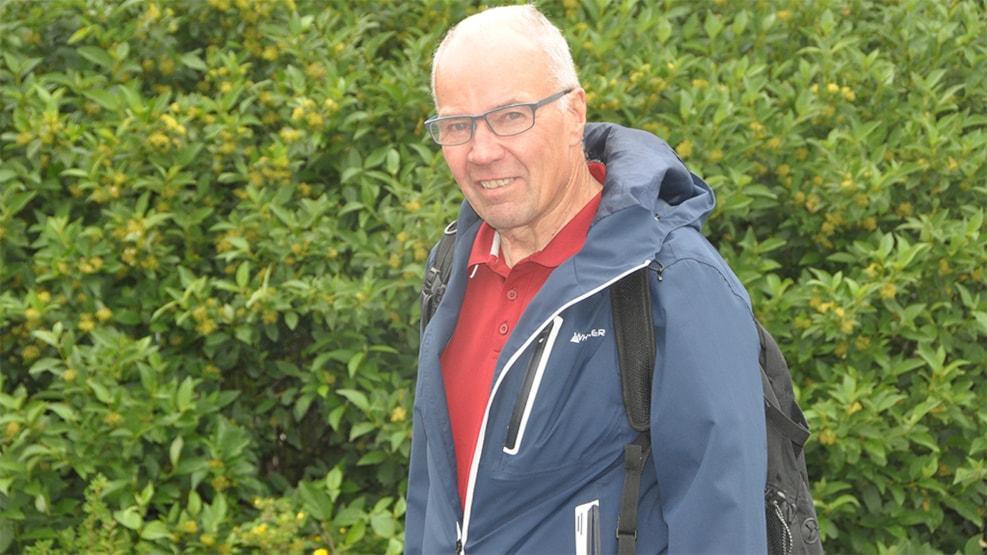 Poul Egelykke, guide
Poul loves to walk and to tell stories from the area. He knows both the historical correct ones and the ones that might just be funny, so a walk with him is always fun.
Pack a bag pack with water, packed lunch and coffee.
Trips:
- 12 km walk from 'Frihedsbroen' to 'Knagmølle' and back again
- 17-19 km from 'Skodborg' to 'Jels Søerne' and back again
- 15-17 km from 'Jels Nedersø' to 'Café Ellegård' and back again
- 16-18 km from the Church in Vejen to 'Frihedsbroen' and back again
 What to know before you book:
Dress for the weather and wear closed shoes.
There can be 25-30 in a group.
You can also book Poul for a guided bike ride.
 Contact Poul Egelykke for information and booking:
Phone: +45 2073 1371
E-mail: pe@vejen.dk