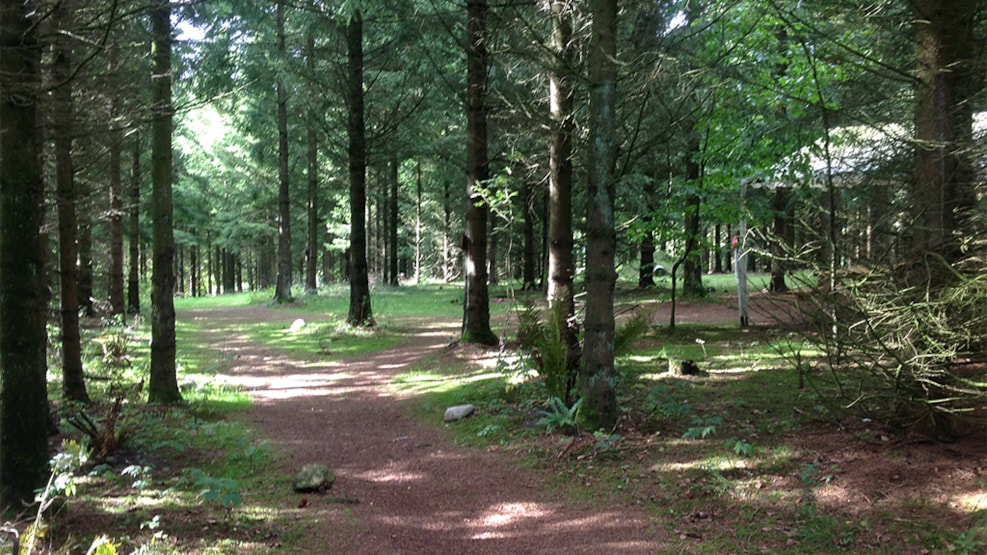 Sølvdal Forrest footballgolf
Sølvdal Skovfodboldgolf – forest football golf – is a recently laid out course at 3 ha (7.413 acres) in a woodland of outstanding natural beauty.
Every hazard of the 18 hole course is made of natural material and at every course you are instructed what to do. The courses have names matching the area – such as molehill. As far as we know, the course is the only football golf course laid out in a forest, at present. Most hazards are made so that there is hazard both for adults and children. Football golf in the forest is a funny activity for all the family. In the area you find a rich diversity of animal life – you can watch roe deer, hares, pheasants, squirrels etc. on your tour on the football golf course. You can have your packed lunch and drinks on the picnic benches in the area. It is also possible to get under cover – under a tarpaulin stretched between the trees.