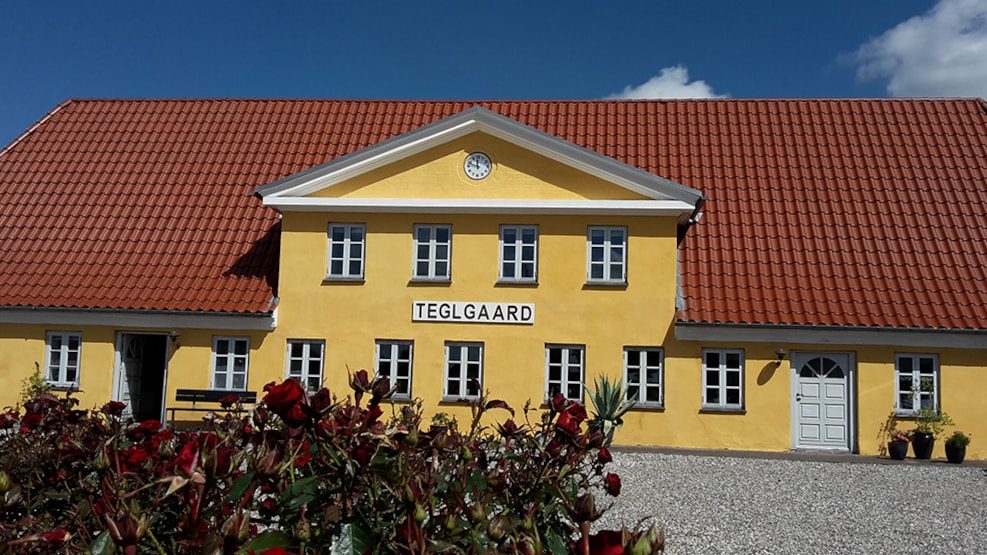 Agnes Bed and Breakfast, Bække
Close to Hærvejen (the Ancient Road) hiking and biking route in Bække and near Billund, Agnes Bed and Breakfast is situated with 2 rooms at the first floor of the main house to a large farm with a fantastic view of the landscape. 
The rooms are of a high standard, with a cosy atmosphere and arranged personally by the hostess herself. There is a shared bathroom at the first floor. From the rooms there is a view of a large and well-trimmed garden with nice places to sit and a range of activities. With its style and surroundings, the place is an invitation to a quiet holiday with plenty of time for being together. This is also the reason why there is no TV in the rooms. There is an automatic kettle with cups, coffee and tea. Cutlery, etc. can be borrowed from the host couple and meals can be enjoyed outside or in the common area. Cooking is not possible. 
The three rooms vary in size and arrangement: 
One room with double bed
One room with 2 double beds (family room of about 30 m2), possible to borrow a weekend bed, baby cushion and high chair
The host couple is assisted by two golden retrievers fond of children and 3 cats. 
The farm is run by plant cultivation and as a guest you are welcome to walk around on the outdoor areas and the host offers a guided tour.