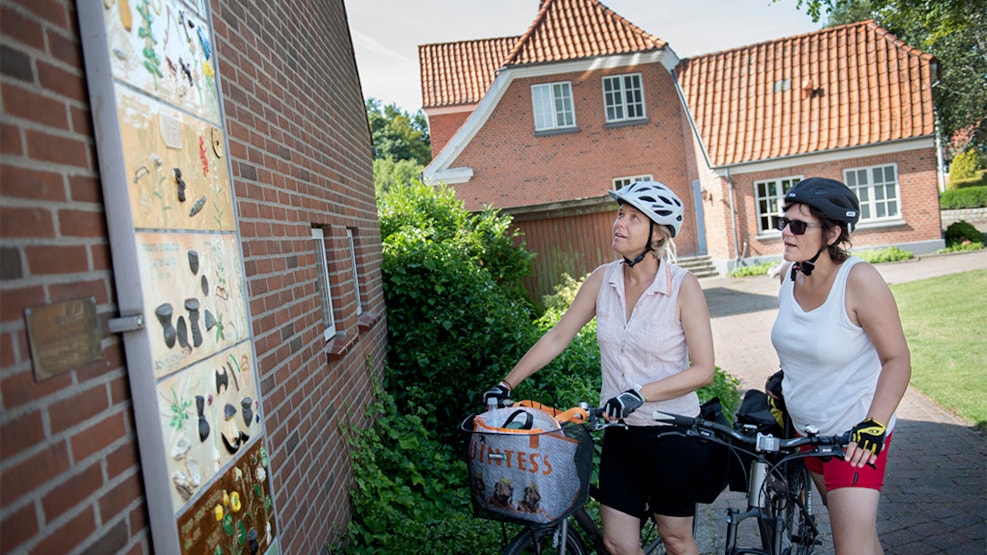 The Ancient Road Chronology
Hærvejens tidstavle (The Ancient Road Chronology) is the title of the 3.4-meter tall ceramic bass-relief that hangs on the west gable of the building next to Bække Church used by confirmands. 
The artwork consists of eleven sections, each of which shows typical elements from a period in the history of the Ancient Road, depicting the plants and tools that were characteristic of different periods reaching from the Cretaceous to the present. The aim is to inspire an interest among modern travellers for the nature and archaeological sites along the Ancient Road.
The ceramic bass-relief was created by Ursula Munch-Petersen (born 1937).
Distance
Hiking route The Ancient Road Hærvejen 0 km
Cycling route The Ancient Road Hærvejen 0 km