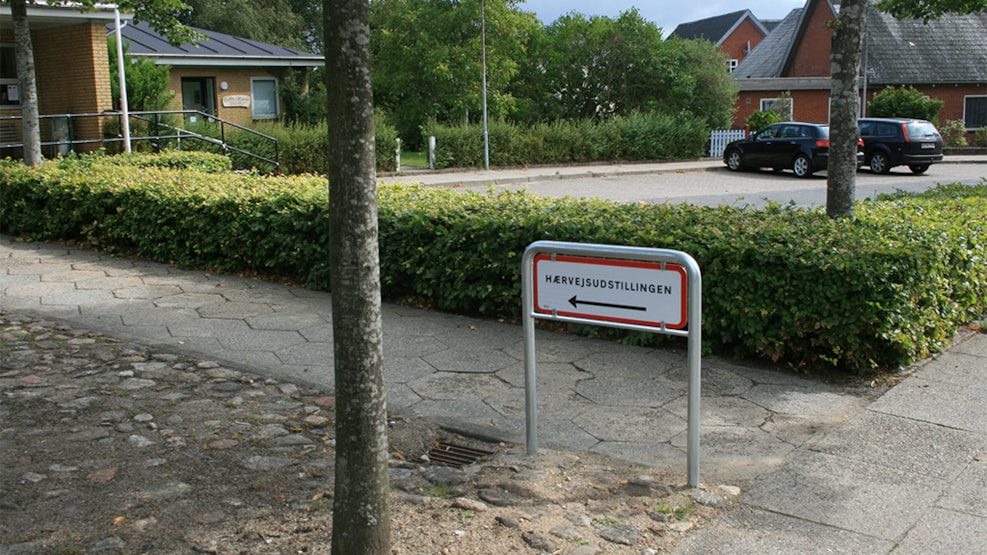 Ancient Road exhibition, Bække
The former bus station in Bække is home to a highly informative exhibition on the Ancient Road, which offers insight into the course of the road and the life that unfolded along it.
A number of display boards relate the illustrated story of how the many tracks of the Ancient Road converging in Bække were shaped by the landscape. The town was therefore a central location and the trails in the area are therefore authentic sections of the Ancient Road.
The exhibition also includes a detailed overview of the rune stones found along the Ancient Road, both north and south of Bække.
During the summer season, the exhibition is staffed in the afternoon by local volunteers. If you are travelling outside the summer holiday season, or any other time when the door to the exhibition is locked, you are welcome to borrow a key in the supermarket, which is located just opposite the exhibition.
Distance
Hiking route The Ancient Road Hærvejen 0 km
Cycling route The Ancient Road Hærvejen 0 km