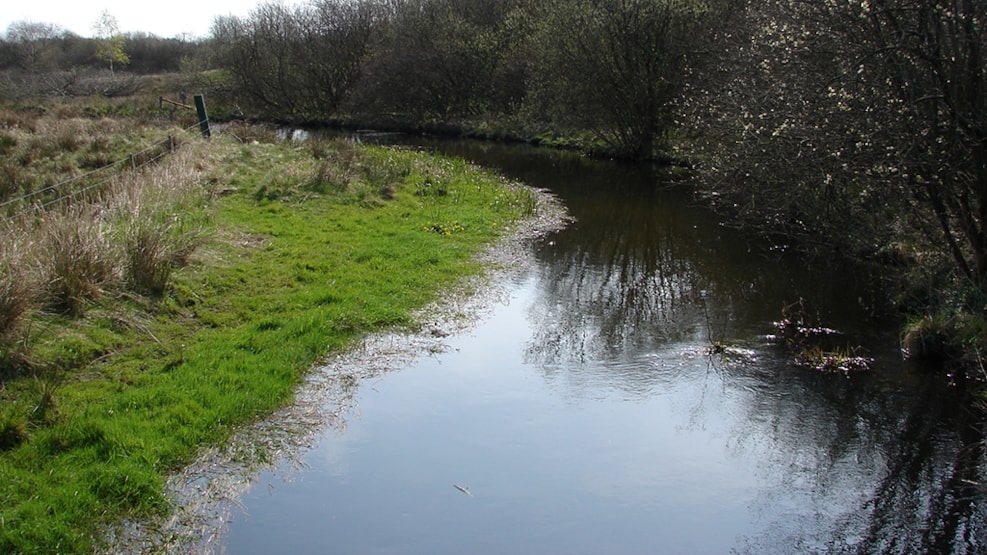 Angling in Holme Å, Hovborg
Holme Å winds between green meadows and forested steep banks.
The stretch of the river belonging to Starup Fiskeriforening has not been regulated – so here you find untouched nature and a sound fish population.
Holme Å rises in the marshes north of Bække and, later, runs into Varde-Å-systemet. The little river flows in a meltwater valley between the drumlins at Holsted and Grindsted which were situated west of the ice front line during the last ice age. The flow of Holme Å has not been regulated.
On the stretch belonging to Starup Fiskeriforening, the angling season already begins on 1st March. Angling with fishing rod and line is allowed. Angling licenses are available at Holme Å Camping and Hovborg Kro. The pdf-file shows where Starup Fiskeriforening has its fishing rights.