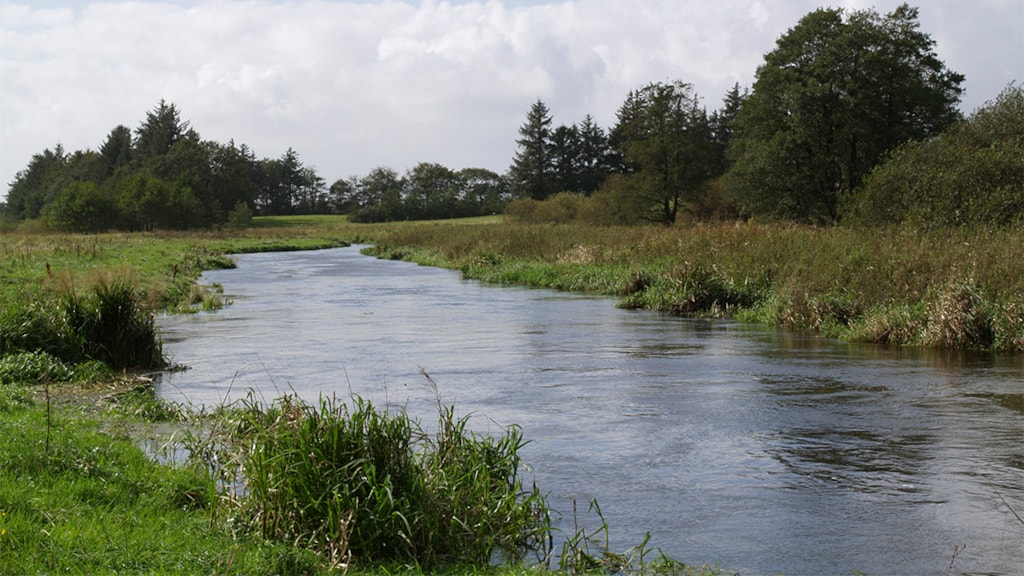 Angling in Kongeåen - in the environs of Foldingbro
Kongeåen is one of the few small rivers in Denmark that wind in their almost original stream, as the flow has not been regulated. In 1980, Kongeådalen, the valley of the small river, was designated a protected area. From 1864 to 1920, Kongeåen partly formed the border between Denmark and Germany.
Angling is allowed on the stretch starting 2 km east of Foldingbro ending in Vadehavet (the tidal flats of the North Sea). The fishing rights belong to Sydvestjysk Sportsfiskerforening – angling licenses and angling permits are available on www.fisketegn.dk and http://www.fiskekort.dk.