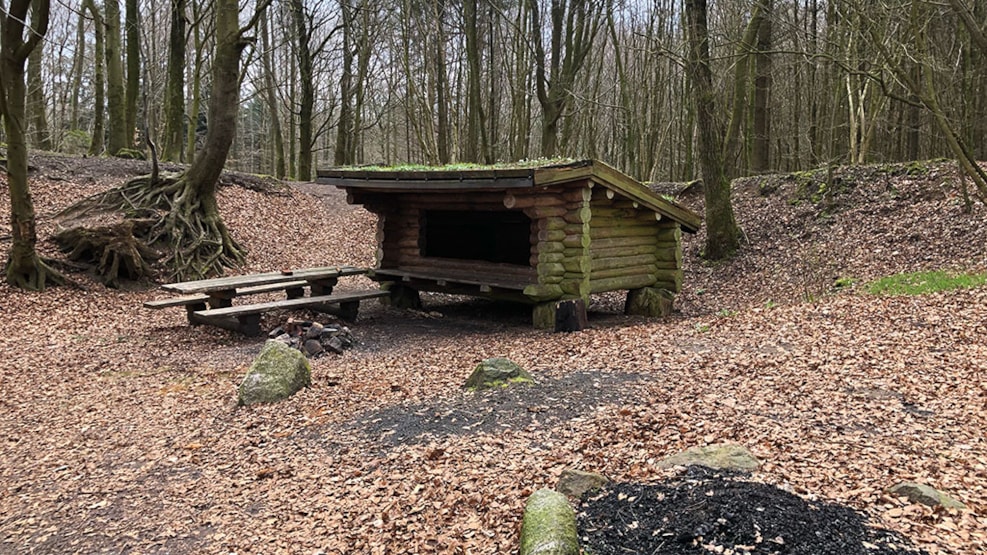 Barsbøl Shelter, Jels
Barsbøl Shelter is located near the northern end of the lake of Jels Midtsø by the edge of the forest of Barsbøl Skoven.
The site features one shelter with room for about 5 people. They offer a campfire site, tables / benches and barbecue area. The shelter is not suitable for wheelchair users or the disabled.
There is approximately 50 meters from the shelter to the banks of Jels Midtsø, where you can sit and enjoy your dinner. 
The shelter site is owned by the Danish Nature Agency.
Directions:
From the road of Koldingvej that runs from Jels to Vamdrup you turn down Over Jelsvej. When you can see the lake, you'll also be able to see a gravel road leading to a car park at the end of the lake of Jels Midtsø. On the way to the parking lot you will cross the river connecting the lakes of Oversø and Midtsø. Having traversed the parking lot there is a 50 meter long forest trail leading to the shelter area.
Distance
Hiking route The Ancient Road Hærvejen 4,5 km
Cycling route The Ancient Road Hærvejen 3 km