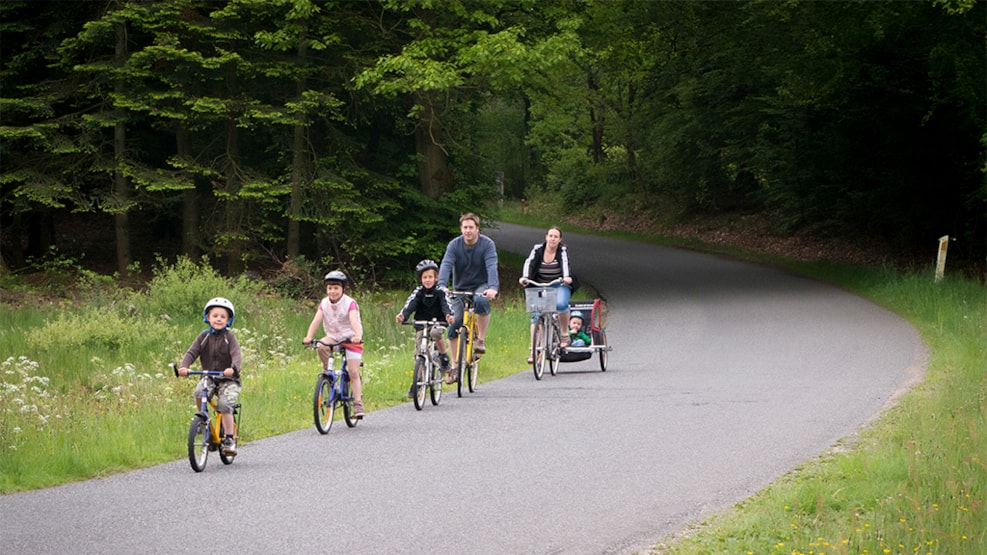 Bike hire, Hovborg
Experience the beautiful and peculiar nature around Hovborg on a bike tour for the entire family. There are no hills, plenty of shelter, not that much traffic and exciting things to look at on the way. Take a ride to the country seat at Baldersbæk, follow one of the two bicycle routes or find your own way in the area. Make a pause when the view or a bench invite for it or when your legs are tired. 
How it works
Order your bicycles by sending a message to us on Facebook or call/SMS Kirsten Bruun at 0045 51 33 31 29, then we agree on when to pick up and return the bicycles. You pay in cash or receive a bill, which can be paid with credit card in Brugsen or at the Camping site or by drawing the amount from you Mastercard in connection with your stay at the Inn or at the camping site. By bike hire you can find printed route descriptions in Danish, German, English and Dutch.
24 bikes for children and adults, 1 bike trailer, 1 add-a-bike trailer and a Christiania-bike are available.
A big map on the container shows two bicycle routes.