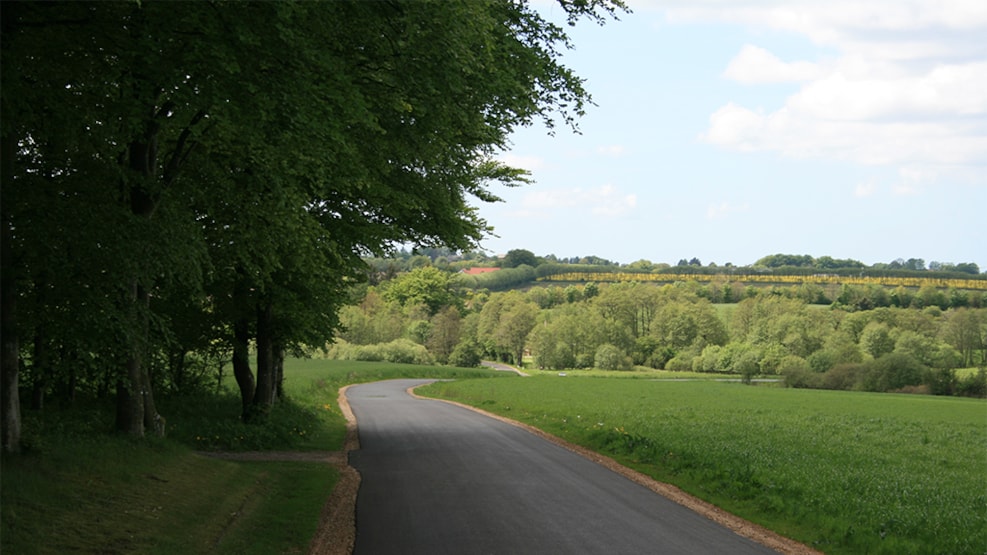 Bike route, Føvling Brørup
A 30km biking-route, which leads you around in history and cultural history in the landscape north of Kongeåen and south of Brørup.
The route consists of two rounds, you can go through the rounds continuous or separately. The route starts at Føvling church, where there is a parking opportunity, or you can park at a random place along the way. Parts of the route is hilly and there is the reward of the wonderful views (and a small pause) when you reach the top of the hills. Along the way, there are shopping opportunities in Askov and in Brørup, and you can make an alternative route to Foldingbro where there is a kiosk at the campsite.     
Highlights:
- Føvling Church
- The burial mound Senhøj with a stunning view from 70 metres above the sea
- Ladelund Boarding school
- Maltbæk bog and Malt Church
- The manor Sønderskov with Malt rune stone and the restaurant Herregårdskælderen downstairs.
- Folding Church and Åtte Bjerge
In the pdf-file, you can read more about the route and the attractions. The route is not marked in the terrain.