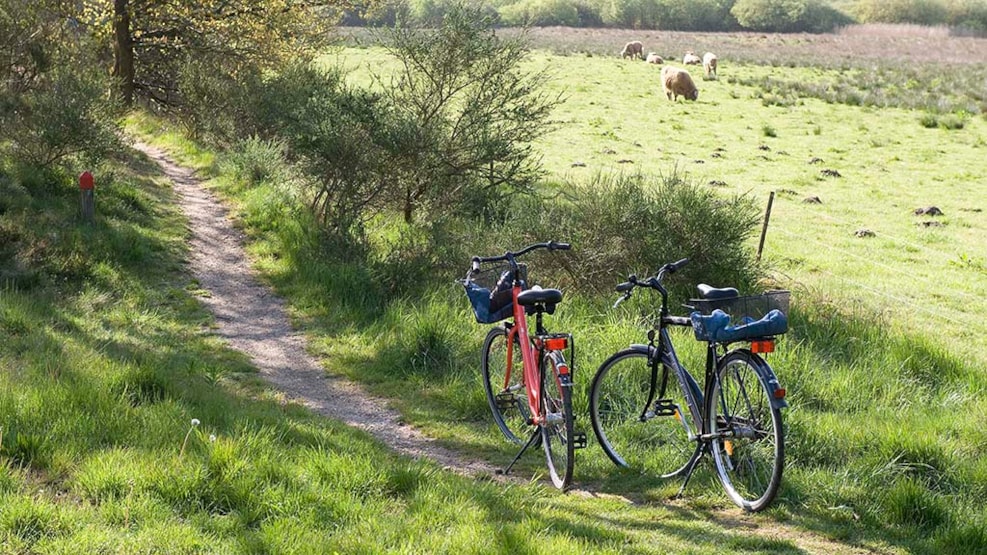 Bike Route, Hovborg West
A route of 17 km leading you through the landscape that is typical for the area around Hovborg: the plantations, the heath, the stream, and the farmland. The tour offers an insight into the cultural history about Københavnerplantagerne.
The tour starts in the middle of the town of Hovborg and you find parking space at Hovborg Kro. The route leads through rather flat area with shelter from the wind on the main part. On your way, you find several places to stop at tables with benches.
The route appears from the PDF file attached and it is not marked en route. You find a leaflet about the tour at most tourist attractions in Hovborg.
Highlights:
- Hovborg Kro
- Kæmpestenene and Tinghøj
- Klelund Plantage og Dyrehave with the road system the Pleiades and monument
- Holme Å
- Baldersbæk Plantage and Villa Baldersbæk
- Treherredsstenen
- Naturudstillingen i Hovborg