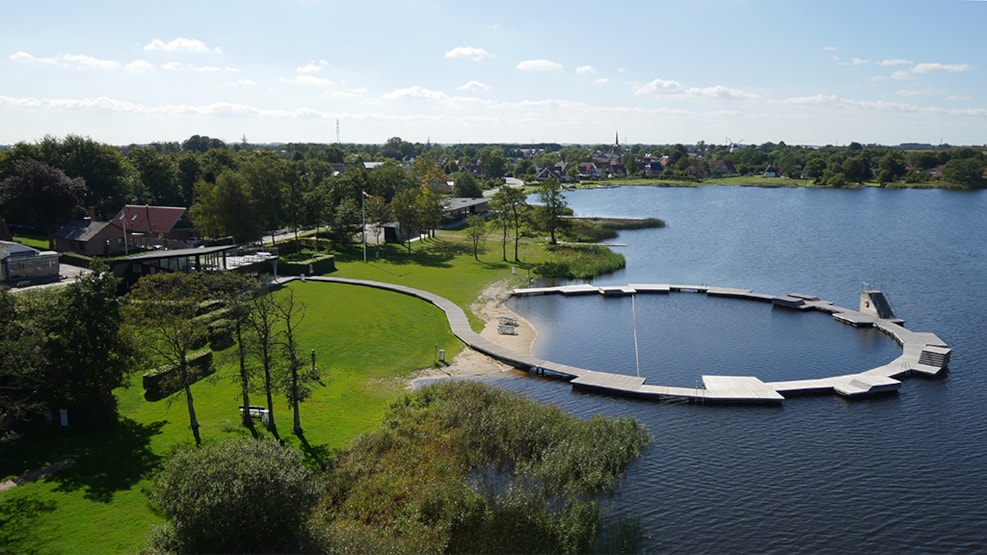 Bike Route, Jels
A route of 17 km leading you through the wonderful Danish beech wood along Jels Sø (lake) with small trips to unique experiences and historical spots.
The tour starts in the middle of the town of Jels at Jels Mølle where you find parking space. At some places, the route is somewhat hilly, but still rather easy with several places to stop at tables with benches. You also find a number of cafés on your way.
The route appears from the PDF file attached and it is not marked en route. You find a leaflet about the tour at most tourist attractions in Jels.
Highlights:
- Jels Mølle
- Jels Overby
- Haraldsholm
- Skoven Klaskeroj
- Dansk Klokkemuseum in Over Lerte (an extra trip of approx. 5 km)
- Jels Søerne and Jels Skovene
- Jels Voldsted
- Store Barsbøl, former crown land
- Jels Vikingeby
- Orion Planetarium
- Jels Vikingespil
- Jels Søbad