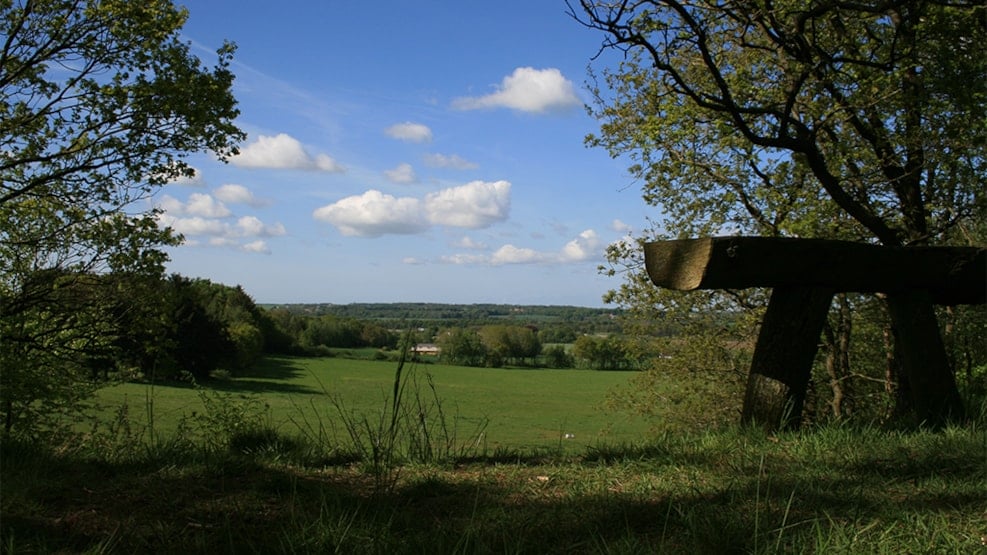 Bike Route, Sønder Hygum Lintrup
A 35km biking-route, which leads you through the landscape and the history south of Kongeåen, and past three very kid-friendly attractions. The route can also be driven by car.
The route starts in the middle of the village Sønder Hygum, which is situated between Rødding and Ribe. The starting point is at the rural museum Hygum Hjemstavnsgård, where there is a parking opportunity. The route is relatively flat with a few small hills. There are several break opportunities along the way at the tables and benches.
Highlights:
- The rural museum Hygum Hjemstavnsgård, where volunteers animates life on the farm, the way it was lived 100 years ago
- Hygum Church 
- A detour to the reunification stone in Harreby and the burial site in Harreby
- Fæsted Plantation
- Wellings Landsbymuseum
-  Lintrup Church
- Glad Zoo where birds, reptiles and snakes is in focus
- Anti-tank trench in Dover, from WW II
- Emplacement in Dover and a wonderful view of Kongeåen