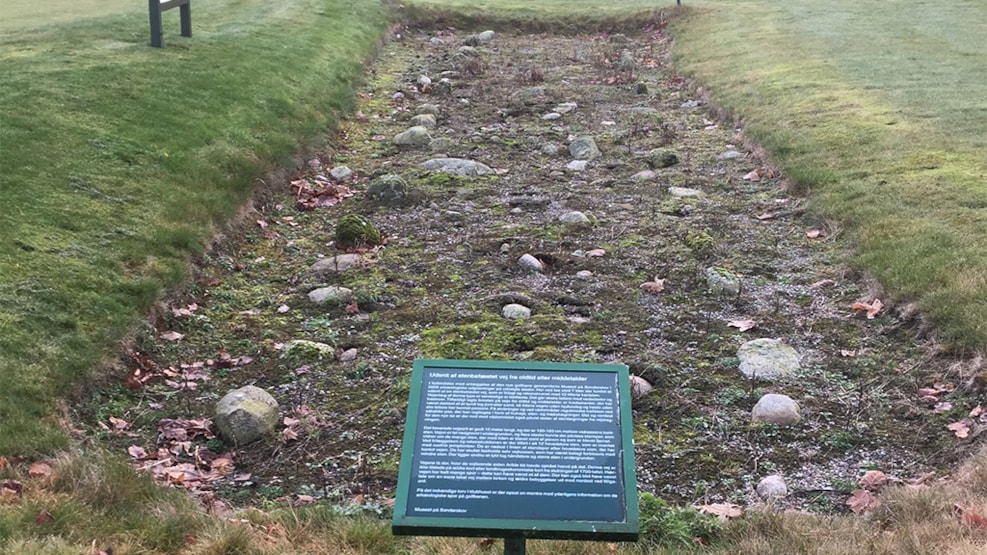 Branch road of the Ancient Road, Hærvejen
Archaeological finds were made in connection with the construction of the golf course of Vejen Golfklub, such as a long stretch of stone paved road.
This is why there is today a 12 m long area without grass on the golf course at tee 7, where the road stretch has been reconstructed. The road was approx. 1.5 m wide and underneath the visible stone layer is a thick layer of stones at the size of a hand.  The road stretch may have been part of the Ancient Road Hærvejen, or branch road of the Ancient Road Hærvejen.
When hiking or cycling on the Ancient Road Hærvejen, you are most welcome to visit the golf course to see the road stretch, only beware of the active golf players. In the club house of Vejen Golfklub you will find a small exhibition of the finds made in 2005 when constructing the golf course.