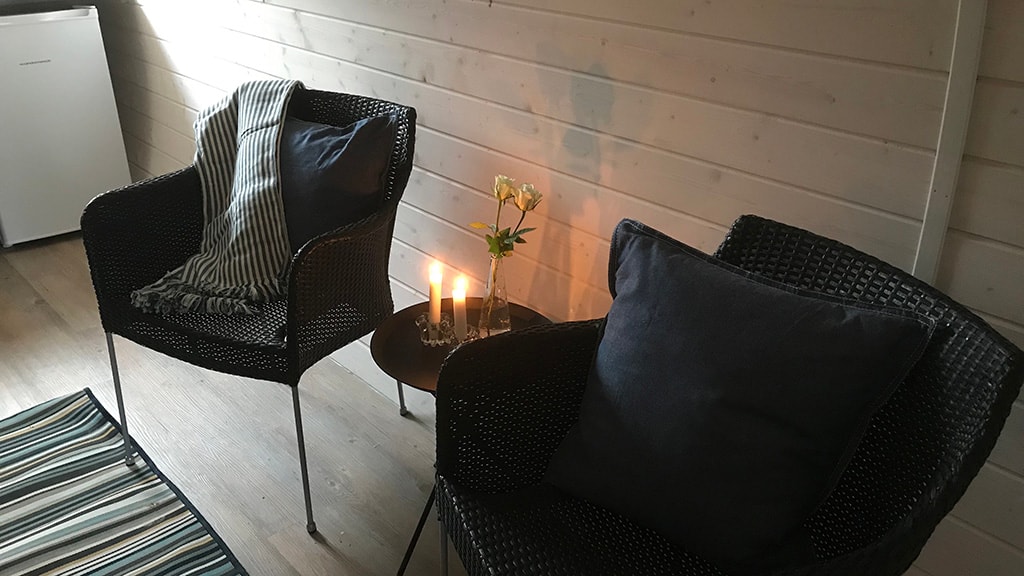 Cabbins, Rødding Centret (sports centre)
Six new 25 m2 cottages are located next to the Røddingcenter with own bath and toilet and with 6 beds each: twin beds and one bunk bed with two bunks. All cottages have internet access, refrigerator and electric kettle and mugs. Food cannot be prepared in the cottages. In front of each cottage is a cosy terrace and access to a large open space.
Renting of a cottage includes free access to swimming bath and fitness.
Distance
Cycling route The Ancient Road (Hærvejen) 7 km