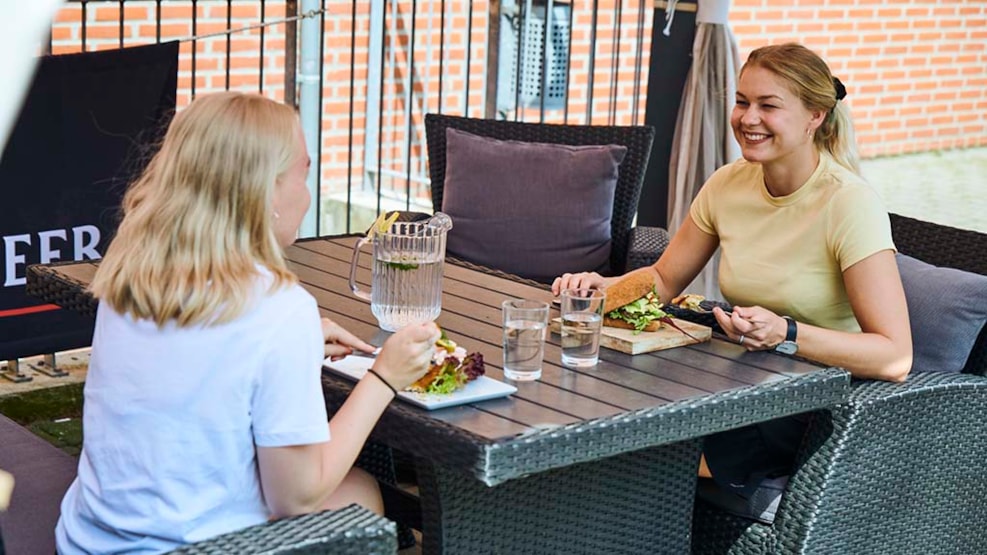 Café Goma, Rødding Centret
Café  Goma is located in Rødding Centret and offers a varied menu and 3 different café areas. The Cinema café contributes to the movie atmosphere while dining before the cinema show, while our Sport café and Swim café are most often visited by our sports guests.  
The menu card in Café Goma offers classic Danish dishes such as Stjerneskud (a composition of fish) and Plankebøf (flank steak), delicious sandwiches and burgers and cold and warm drinks. The café is located next to the cinema of Rødding (Rødding Bio) and therefore the obvious place to meet.
Rødding Centre is a sports and culture centre in the folk high school city Rødding.