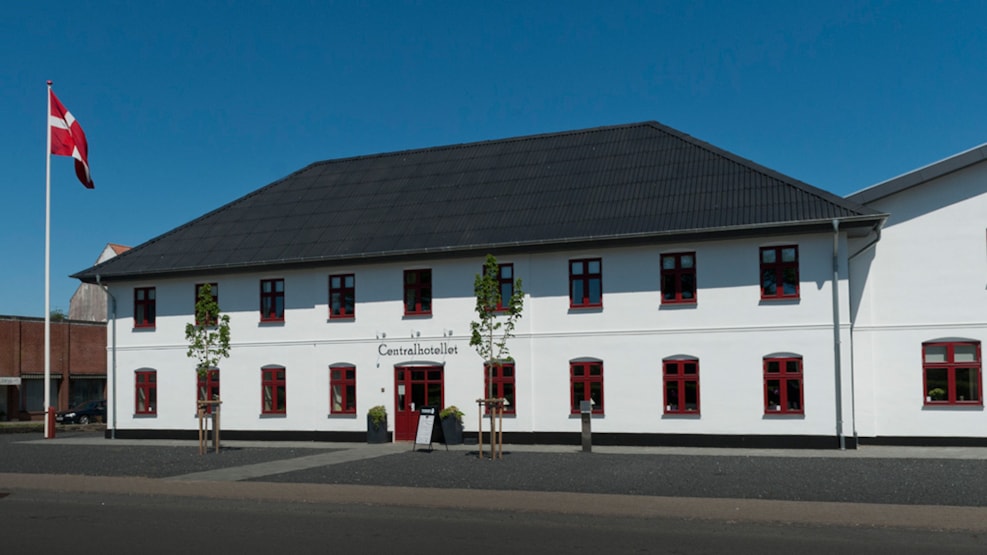 Centralhotellet in Holsted
Centralhotellet in Holsted is looking forward to welcoming you to our renovated hotel. We have 8 doublerooms and a couple of them can be used as familyrooms. We have renovated bathrooms in the corridor and as our guest you have free access to our cozy lounge, where you can make a cup of coffee or tea. For our small guests we have a fun playroom with DVD and an outdoor trampoline. Free internet access.
The surroundings of Holsted offer many opportunities for all sorts of activities. You can take a walk along Holsted Å or visit our local golf club. There are also a lot of fishing opportunities (please remember a fishing license). Just turn to us at the hotel and we will help you.
Centralhotellet is located right between Kolding and Esbjerg and is less than 10 minutes away from the E20 highway. Our central location makes it easy to reach LEGOLAND in Billund, Givskud ZOO, Esbjerg, Kolding, Ribe and Rømø. The hotel lies directly opposite the railway station from which you can go to Copenhagen in about 2½ hours.
We hope to see you at Centralhotellet.