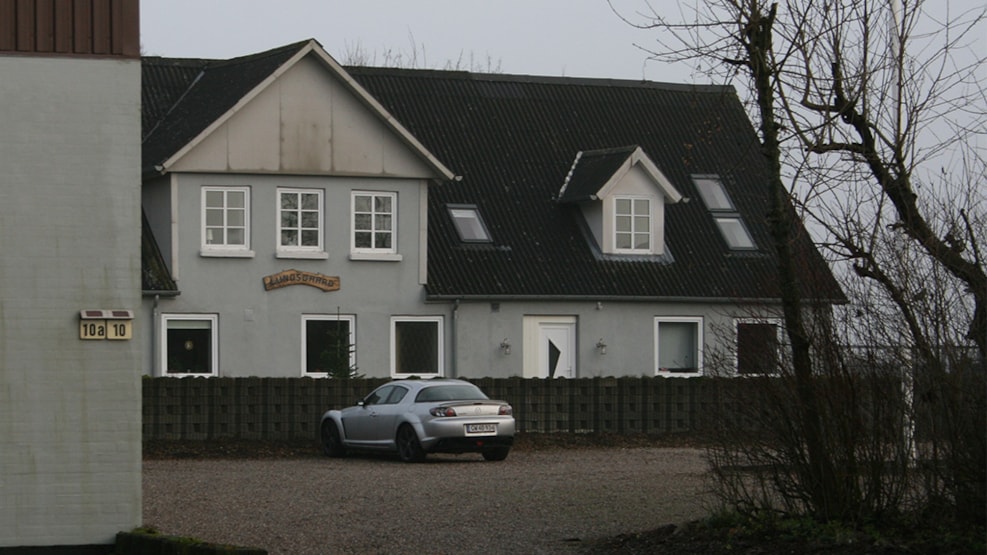 Domænegården, Lundsgård
Lundsgård was one of the 36 Southern Jutland tenant farms (domænegård) during the period from 1864 to 1920 when the area was under Prussian/German rule. In 1873, German became the official language of schools and churches in the region.

Around 1900, the then Weimar Republic tightened its grip further and adopted a law that would ensure that ownership of the farmland and farms in Germany's outlying borderlands were to fall into German hands. The acquired farms were leased to German tenants and their large teams of farmworkers. This allowed the authorities to position around 70 loyalists in the Southern Jutland region.
Counter-movement
The Danish-minded citizens of Southern Jutland established a land-purchase movement (landeværn) across Jutland to counter the German move. An example of this can be found a few kilometres from Lundsgård, where in the village of Skrave the locals entered into the following agreement:

"... We the parishioners of Skrave will therefore enter into a confederation for the protection of the autonomy of the rural profession since we fear that the rise in fortune that our profession has enjoyed since the abolition of adscription would falter should we become subject to dependence and lose the ownership of our land. We therefore intend to stand shoulder to shoulder and form a parish protection... "

The movement funded cheap loans, allowing the purchase of farms and consequently securing the right to decide who could operate them. So the farmers agreed to cover each other, and the movement succeeded in obtaining ownership of 36 tenant farms. After the reunification of Southern Jutland with the rest of Denmark in 1920, the Danish government purchased the properties and sold them off individually.
Lundsgård is now private property and can only be viewed from the public road.
Further along the Ancient Road heading south you reach the tenant farms of Haraldsholm, located north of Jels, and Store Barsbøl, located east of Jels.