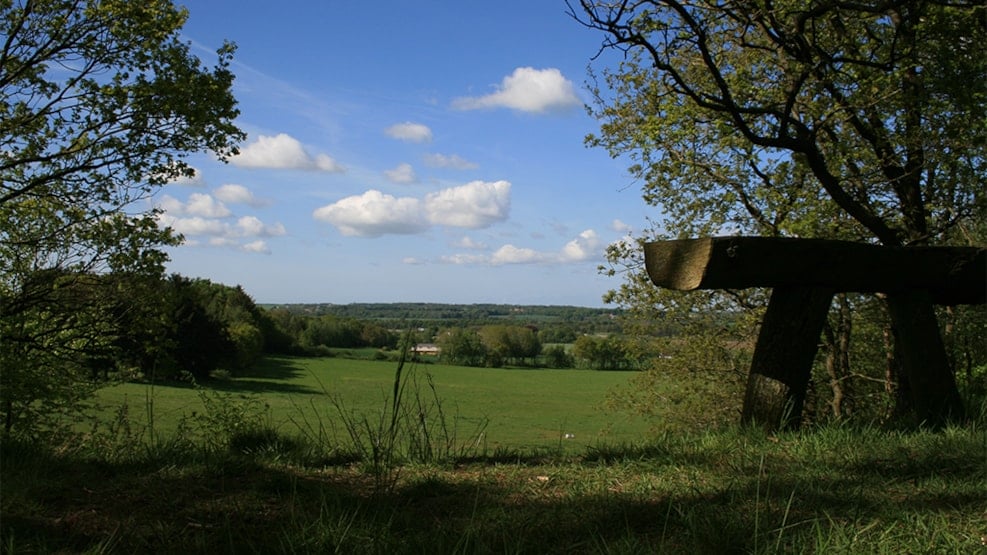 Emplacement in Dover
Kanonstillingen i Dover is a relic from World War II and, at the same time, it offers a scenic view of Kongeådalen (valley) and a small nature path.
History
In 1944, the German occupying power built a number of fortifications across southern Jutland. One of these systems was Gudrun-stillingen leading from the tidal flats at Ribe to Kolding. By means of this defence position, the Germans wanted to stop a possible attack from the north. The system included anti-tank trenches, barbed wire barrages, concrete barrages, and a number of redoubts and emplacements. Towards the end of the war, the Germans turned around the defence position, actually, in order to be prepared for possible attacks on Denmark and Norway from the south.
When building Gudrun-stillingen, they made use of the natural advantages of the landscape. As today, the view of Kongeådalen and the area of land to the north was scenic. Moreover, there were not that many trees at that time, so a possible enemy was easy to spot.
The stone with the inscription "Tysk Skanse" standing in the middle of where the redoubt was built, was erected by the local farm owner of Marielyst.
Nature
Apart from an extremely wide view over Kongeådalen, a small path leads through the stand around the redoubt system. The area is hilly.
How to find Kanonstillingen i Dover:
In the small village Dover south of Foldingbro, you follow the sign and then follow the gravel road for about 1 km. At the emplacement, you find a parking area, marked by signs.