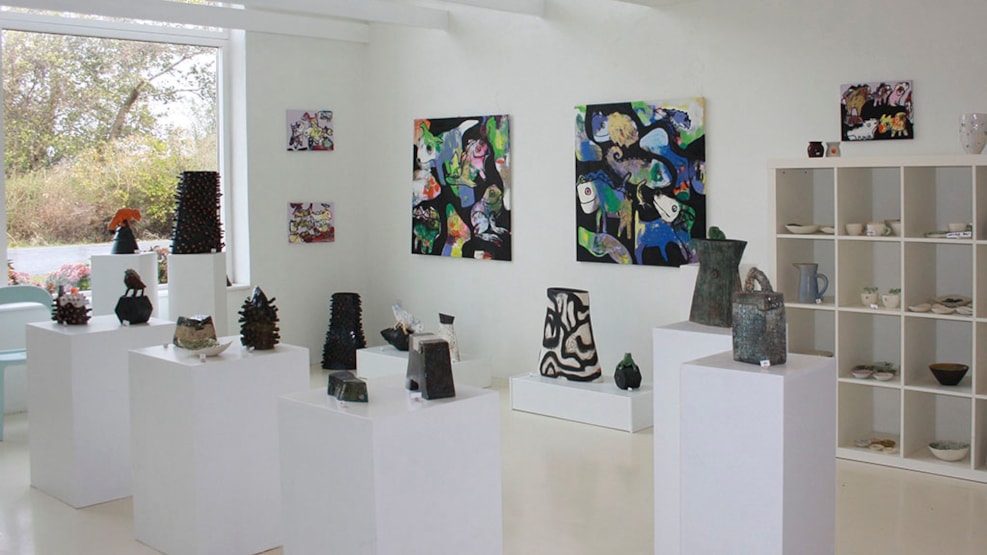 Galleri Randi Platz
Galleri Randi Platz exhibits and sells one-off arts and craft.
The china and stoneware products sold at the gallery are created by ceramic artist Randi Platz. The gallery is located between Brørup and Vejen and offers a fine view of the landscape. The ceramics range from small and delicate unique brooches to vases and larger sculptures, all with different artistic expressions.
Randi Platz graduated as a ceramist from the Kolding Design School in 1985 and has had her own gallery since 1999.

All ceramic objects are hand-thrown at the workshop and reflect Randi Platz' unique craftsmanship. She produces limited editions of arts and craft and decorative artefacts that are functional yet also offer a touch of humorous storytelling. The ceramics are very durable. They can withstand frost and are dishwasher-friendly.
Distance
Hiking route The Ancient Road Hærvejen 3 km
Cycling route The Ancient Road Hærvejen 3 km