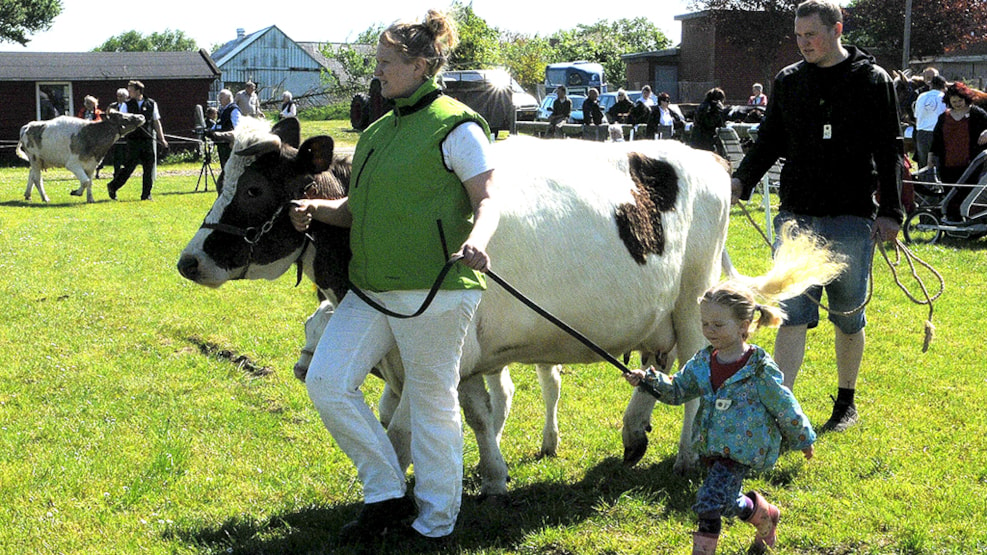 Historical cattle show, Hygum Hjemstavnsgård
Come and experience the old Danish livestock breeds at close range. Our annual historic cattle show is a firm tradition at Hygum Hjemstavnsgård, and here you will be able to see the animals, that were part of every Danish farm a century ago.
Hygum Hjemstavnsgård provides the perfect setting to experience of the cattle show, as it was in the old days: a celebration of folks and fools from near and far. The historical buildings, the folk music and the many volunteers by the activities create a very special atmosphere.
As usual on our activity days there is plenty going on in the old oven and in the forge. Samples are handed over in the historical kitchen. Try a ride in a horse-drawn carriage, or some of the activities on the natural playground.