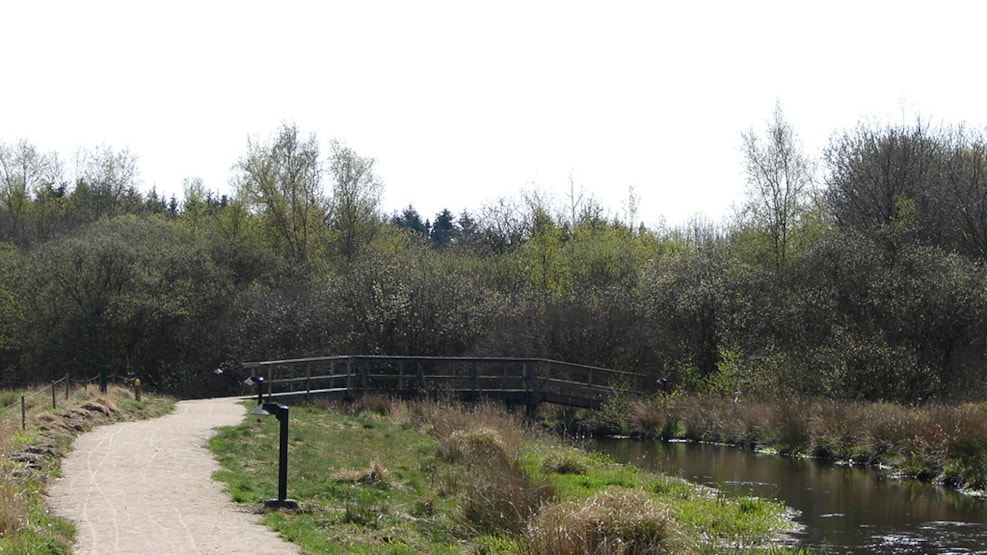 Holmeådalens Green Activity Park, Hovborg
Holmeådalens Green Activity Park is a great place for family activities while you enjoy your holiday in Hovborg.
The park is located along a 1, 5 km. paved and lit path. Just follow the path, and you can be sure not to get lost. There are activities for everyone, regardless of age and interests.
The park is inside the town of Hovborg, but nonetheless it provides easy access to the nature around the Home Å. You can for example descend across the meadows and say hi to the Scottish Highland cattle owned by "The Cow – patting Guild". Their job is to feed in the meadow in order to keep invasive species at bay. In the Green Activity Park area there are lots of fruit trees, you can freely pick from during the peak season.
Whether you are skating or using a walker, there´s always something to enjoy here. After a long car ride, it is extra pleasant to get out and stretch your legs, no matter what age you are. The park can be visited free of charge and here is a list of the outdoor activities you can try:
Running, power walking, biking or skating on the paved path, also after dark
The African cabin, where you can take a nap or just eat your packet lunch, sheltered from the elements
Playground and cableway
Sensory path with lots of "feel – experiences", made by children to be used by other children: hear music made by the wind or play on logs.
Sport ground with ball fields and football nets
Natural toboggan run, in summer it can be used to roll down by kids
Field to play different kinds of ball games
Training marquee for outdoor training
Fireplace