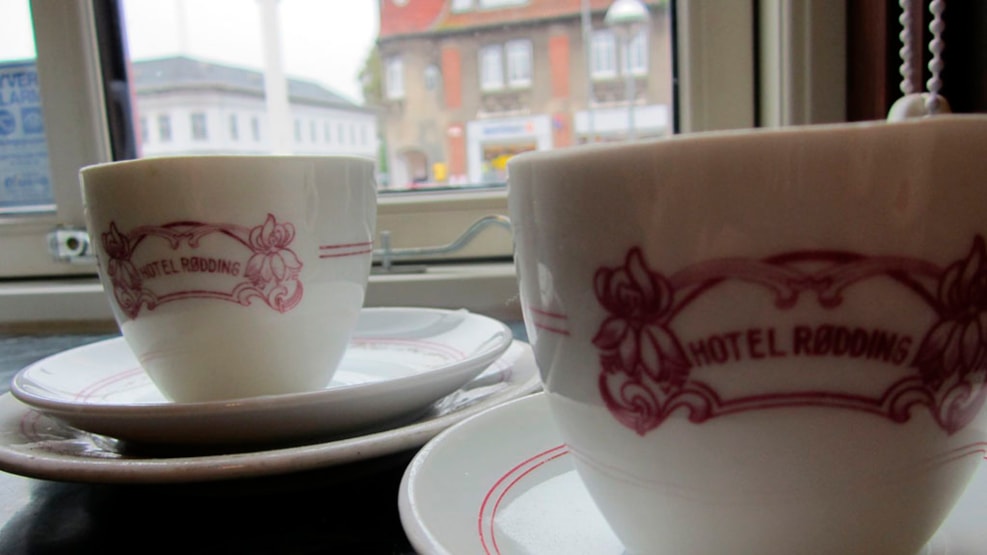 Hotel Rødding, Restaurant and Inn
The restaurant at Hotel Rødding offers a bright and exclusive ambiance with quality furnishing, creating the perfect setting for a lovely evening.
The menu varies with fresh seasonal produce of premium quality. There is always fresh fish as well as vegetarian and low-fat dishes to choose from in addition to schnitzel and the gourmet menu of the month.
Krostuen
Krostuen (the old inn tavern), which is our second restaurant, offers a dish of the day and an à la carte menu. Here we also serve freshly brewed coffee, fine cognac and house-baked cakes, and there are children's menus (also healthy ones) and delicious desserts.
Krostuen was meticulously restored in 2011 and offers a treasure trove of history. During the restoration work, several heritage items were found in hidden cavities and attics. These have been restored, and the story behind them has been traced. The old lamps were, for instance, found in hideaways and chambers. They now add atmosphere to the inn's old tavern. So here history mixes with present-day sensibilities, creating a wonderful setting for dining or a glass of good local beer.
Distance
Cycling route The Ancient Road Hærvejen 7 km