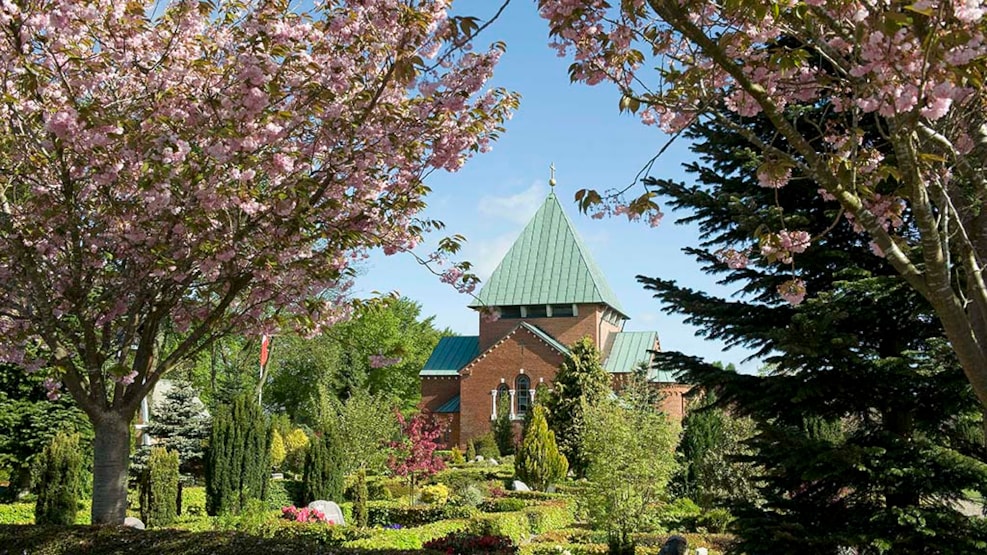 Hovborg Church
The church of Hovborg was build in 1895 and consecrated on the 26`th of January 1896.
The church is built in red bricks an decorated with limestone columns. The shape resembles a Greek cross, with the apsis east.

The altarpiece is the original from 1895, and reflects Jesus in the Garden of Getsemane. It is a copy created by Olga Schmidt after Carl Bloch. The font from 1984 is made out of granite and is shaped as a cokubic column.