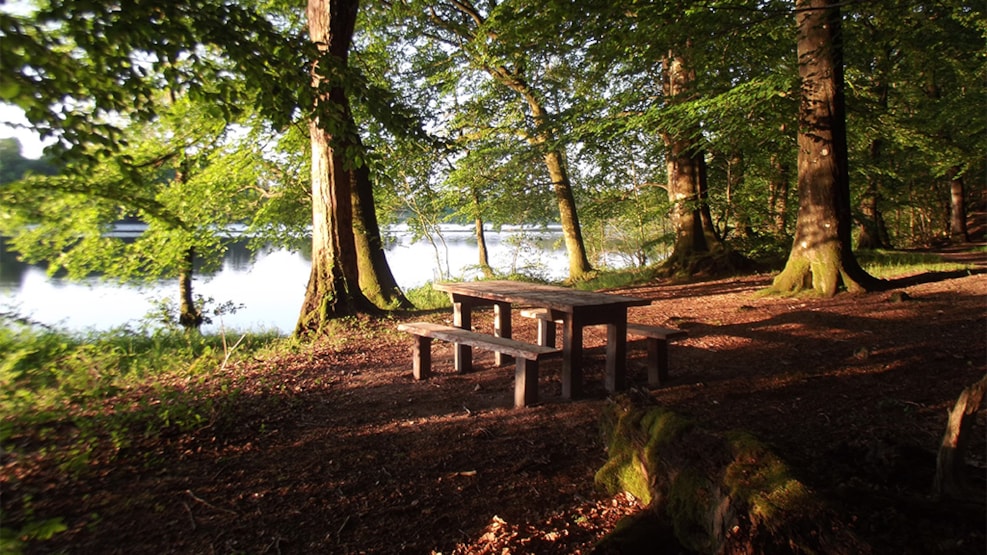 Jels Forest
The forest of Jels Skov encircles the beautiful Jels Lakes. The mainly beech forest also features areas with mixed tree vegetation.
The woodland belongs to the Danish Nature Agency, and there are several forest trails and a number of lakeside paths. There are public tables / benches and barbecues several places.
The hillscapes around Jels were formed during the last Ice Age when the glacial rim stretched through the area. The lakes emerged from a small glacial gorge and the forests are remnants of what was once the mighty forest of Farrisskoven, which up to the 1700s reached from the Little Belt in the east to the town of Ribe in the west – all across Jutland.
Distance
Hiking route The Ancient Road Hærvejen 2,5 km
Cycling route The Ancient Road Hærvejen 1,5 km