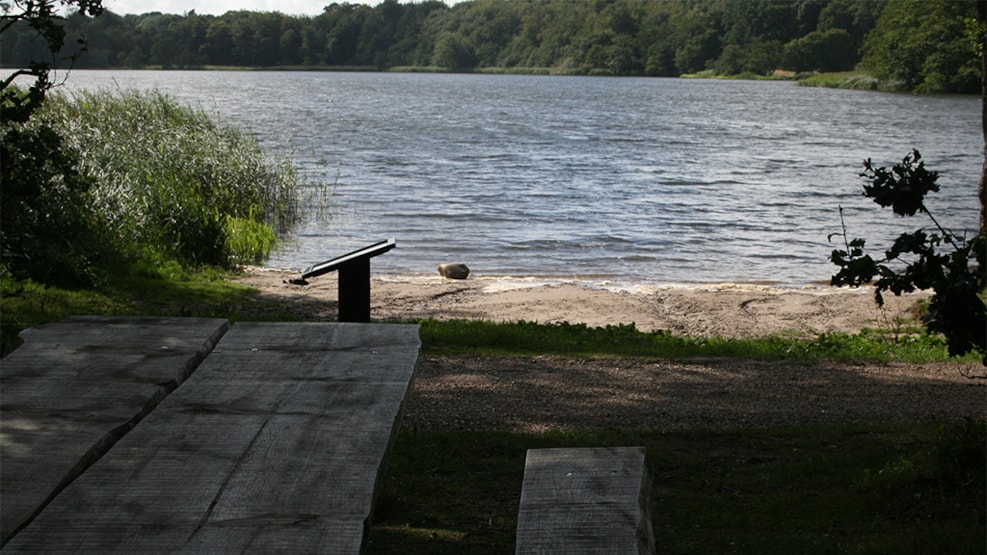 The Jels Lakes
Three lakes in a row in Jels: Jels Nedersø, Jels Midtsø and Jels Oversø. Together they form a small subglacial stream trench, which was created approx. 12000 years ago during the latest glacial age.
Melt water from the edge of the several kilometre thick ice layer covering the now eastern Jutland, streamed out over the flat land towards west. The valley is approx. 5 km long and half a kilometre wide and one of the smaller subglacial stream trenches.
Today the Jels lakes is a lovely recreational area for water dogs as well as land crabs. Nedersø and Midtsø are surrounded by nice foot paths. The National Forest and Nature Agency has good marked routes in the area, where the forest reaches the lake shore. Around Nedersøen, a 5 km running path is marked and from the area behind the open-air stage and along Nedersøden, you find the Sundhedssporet (health track) in Jels. The entire forest area is thought to be remains of the large Farris Skov (Farris Forest) which covered the area from Lillebælt to Ribe in ancient times – a forest area which was dangerous to be in. At Jels Søbad (lake resort) you can go for a fresh swim in the lake. 
The area of Jels Oversø is protected nature area and here sailing is not allowed.
Sailing on Jels Nedersø and Midtsø
It is allowed to use your own canoe or kayak in the water of Jels Nedersø and Jels Midtsø. When you have finished sailing, you must bring the boat ashore.