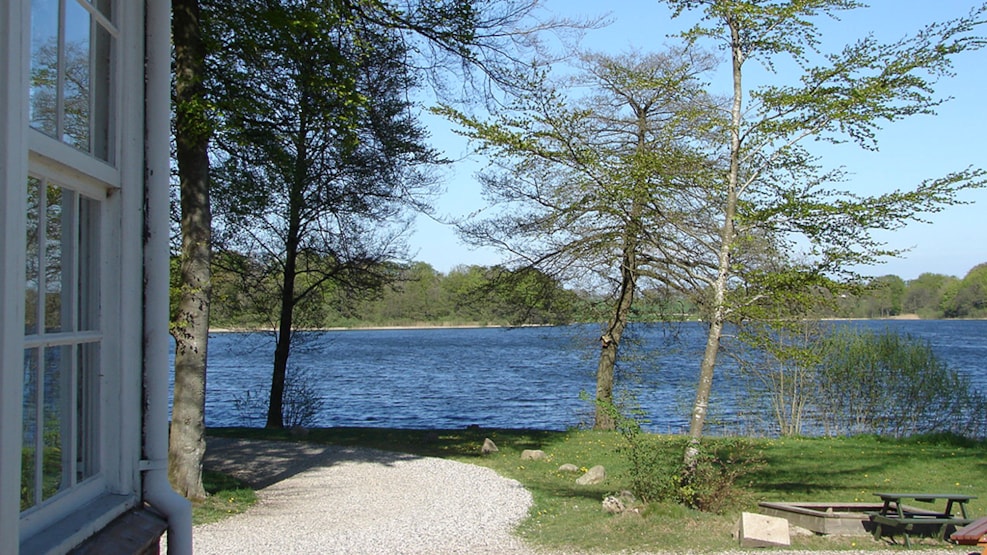 Jels Voldsted, historic site
Jels Voldsted is believed to have been a castle or fortress of significant size. There are approximately 130 meters between the northern and southern boundaries of the mounds.
The landward side of the castle was protected by ramparts reaching up to 4 meters in height to the north, while the mounds facing the meadows to the east and west were lower. Facing the sea to the east there was a formidable pile building stretching out into the water. The stakes here were 70 cm in circumference.
Jels Voldsted was located where, in the Middle Ages, there was an impenetrable forest, Farrisskoven. It is believed that the castle and its mound were the epicentre of a sizable fur trade. There were plenty of fur animals for pelts in the forest and the nearby Ancient Road ensured good logistics. It is believed that the castle burned to the ground in the 1420s and was never rebuilt.
Jels Voldsted as a gathering place
Between 1864 and 1920, Jels Voldsted belonged to an area that had fallen under Prussian rule. North of the river of Kongeåen, which constituted the national border in this period, the local community sought to establish a gathering place at Jels Voldsted for the Danish-minded people of the region. A partnership was formed with the aim of purchasing the land and turning it into a gathering venue. A pavilion and inn were established. The first year, several thousand people gathered to celebrate Constitution Day. The need for a common gathering place across from the old national border meant that in 1923 a second floor was added to the buildings. Both buildings are still in use.
Distance
Hiking route The Ancient Road Hærvejen 2,5 km
Cycling route The Ancient Road Hærvejen 1,5 km