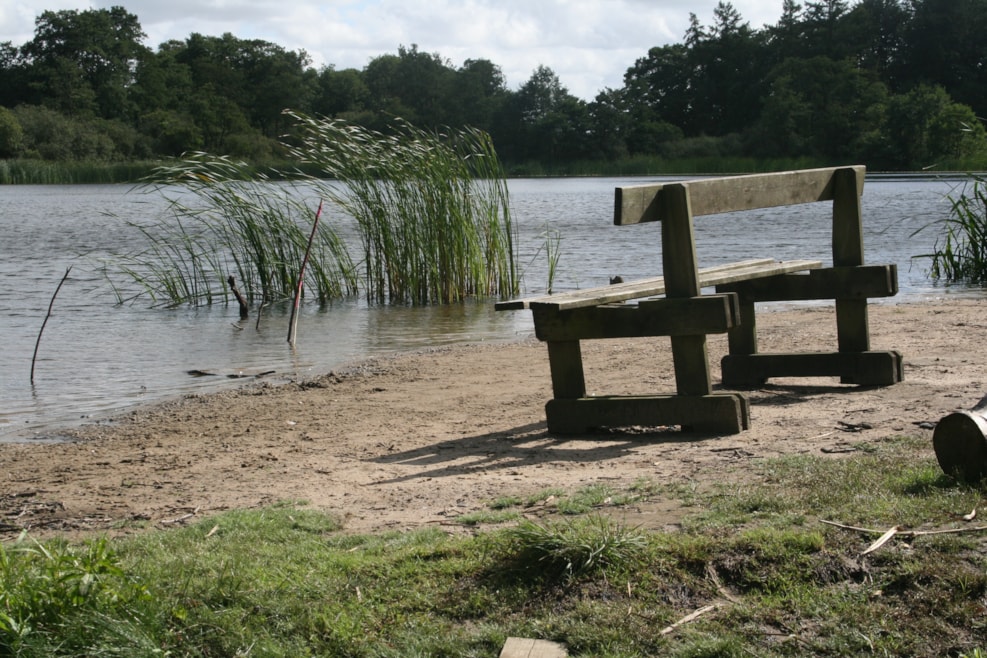 Jels Voldsted, nature
In the area around the Jels Voldsted car park you can enjoy your coffee or lunch by the picnic tables with views to the forest and the lake of Jels Midtersø. At the northern end of the parking lot there is a barbecue.
For younger guests there is a nature playground made of natural materials.
By the path leading to Jels Voldsted there are information boards about the history and nature of the area.
The area is also the starting point for the Danish Nature Agency's approximately 3.5 km hiking route around the lake of Jels Midtsø. Along the way there are two places with outdoor exercise equipment.