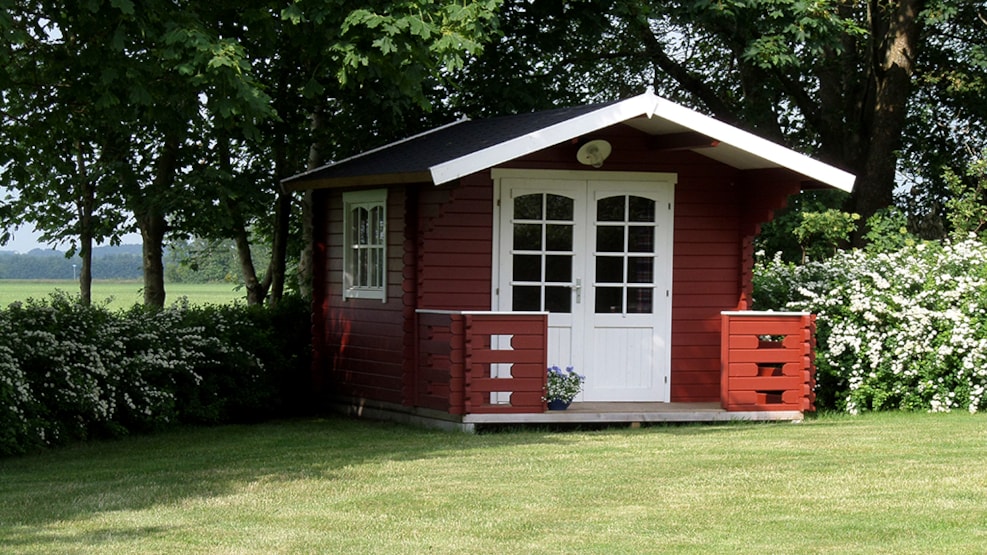 At Laila, Cabins in Glejbjerg
The two cabins Englehytten and Uglehytten are let out close to Glejbjerg and Hovborg.
The cabins are situated idyllically in the country in a well-manicured garden with a view of open spaces. Each cabin is 9 m2 big accommodating 2 adults or 2 children and a cot for children. The cabins can be heated and linen is for rent at DKK 50 each person.
Our guests have access to common living room with TV, wireless internet, kitchen, toilet, bath, washing machine, and roofed terrace.
Outside, you find a big exciting garden with hiding places allowing you to discover flowers or small animals. You are welcome to play ball games and other games on the lawn. For small children, we offer a sandpit, a little playhouse, and a swing set.
Breakfast
We offer breakfast at DKK 50 each person.
Pool, sauna and spa bath
From April to November our indoor swimming pool, sauna and spa bath are at your disposal at DKK 50 each person.