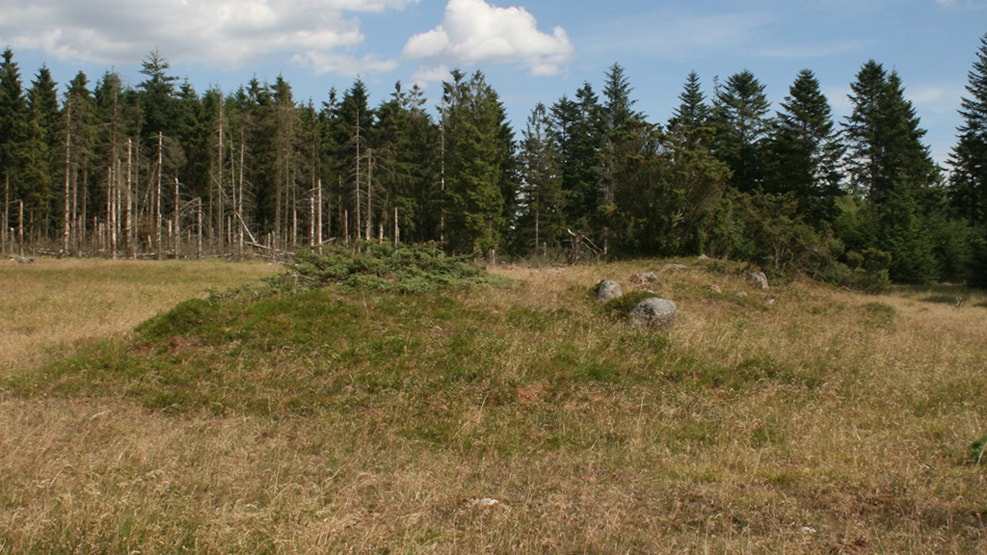 Langdysse in Klelund
At the southern end of Klelund Plantage is a long barrow from the Stone Age, 2500 BC. 
The long barrow is rather well-preserved with its 74-meter-long and 8-meter-wide barrow circle. Almost in the centre of the 2-meter-high hill, a large dolmen chamber is set by five upright megaliths. Despite the size of the hill, this is the only chamber. The barrows are the oldest sepulchral monuments of the neolithic period, and they are attached to the funnel beaker culture around 3500 BC. In the 17th century the long barrow was popularly called "giant rocks".