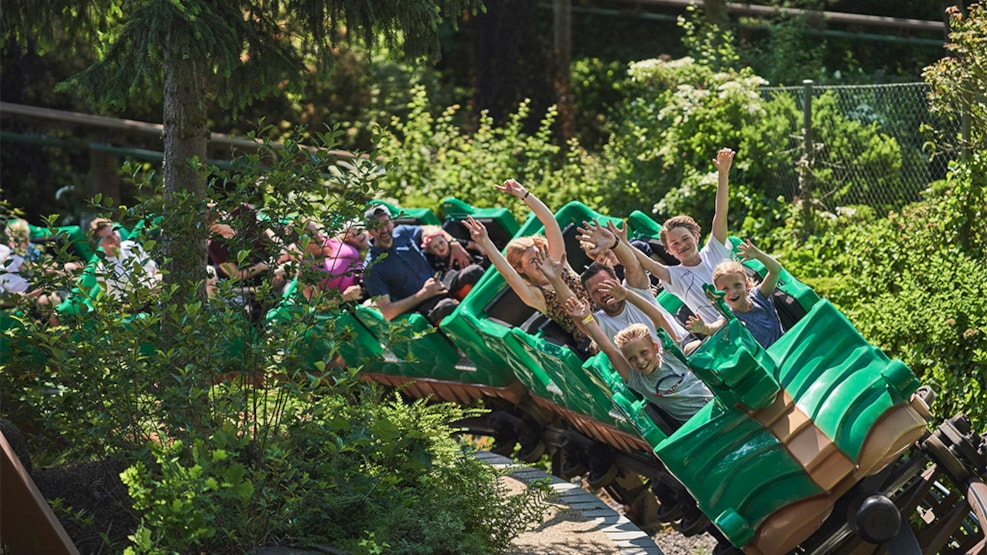 LEGOLAND Billund - Go to Legoland and have a day full of fantastic experiences in Billund
LEGOLAND® lets you feel the rush!
Hop aboard the LEGO® Canoe and prepare yourself for a roaring waterfall at the end of your trip into the wilderness, or hurl yourself from the Eagle Rock 11 metres above the ground at a terrific speed past the wild LEGO® animals of the Flying Eagle. Take a trip on thin ice with the penguins and feel your body tremble in the chilling Polar X-plorer, where the ice breaks below you and you fall 5 metres down!
If you're in the mood for something more relaxing, you can explore LEGOLAND® as seen from above in the LEGOTOP®, or experience the whole world in miniature built out of more than 20 million LEGO® bricks in Miniland in the heart of LEGOLAND®.
We cannot wait to feel the rush with you - of course, in a completely safe and secure environment!