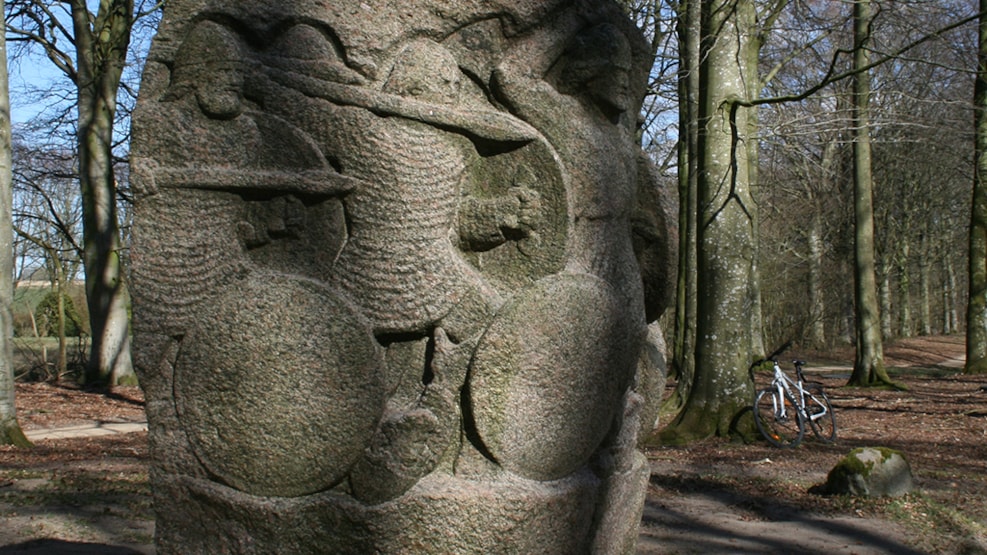 The "Magnusstenen" monument at Skibelund Krat
"Magnusstenen" (The Magnus Stone) is considered "The finest artwork in granite in the Nordic region." The monument located at Skibelund Krat is one of the most influential works of art at this location.
In 1898, sculptor Niels Skovgaard carved the stone with a a battle scene from Lyrskov Heath when in 1043 Danish King Magnus the Good secured his rule over Southern Jutland against the Wends. On the back of the monument is a verse by Thor Lange.
The granite stone itself is a fieldstone from Drostrup north of Vejen.
Distance
Hiking route The Ancient Road Hærvejen 0,3 km
Cycling route The Ancient Road Hærvejen 0,3 km