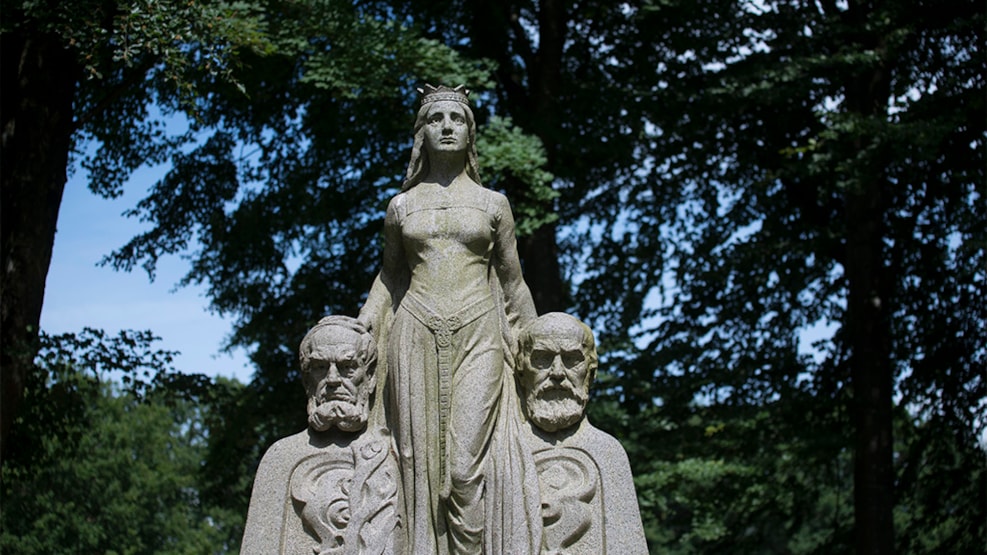 The Mother Tongue at Skibelund Krat (Modersmålet)
"Modersmålet" (The Mother Tongue) is a striking monument in Skibelund Krat.
Sculptor Niels Hansen Jacobsen's monument to the Danish language was carved in 1903 using granite from the island of Bornholm. He personified the "mother tongue" in the form of a young and beautiful crowned woman who rests her hands on two of the era's most famous Danish-minded Schleswigers as well as two national and linguistic rights defenders: poet Edvard Lembcke and historian A.D. Jørgensen, who along with the Mother Tongue gazes towards the lost land of South Jutland (which was under Prussian rule from 1864 – 1920).
Distance
Hiking route The Ancient Road Hærvejen 0,2 km
Cycling route The Ancient Road Hærvejen 0,2 km