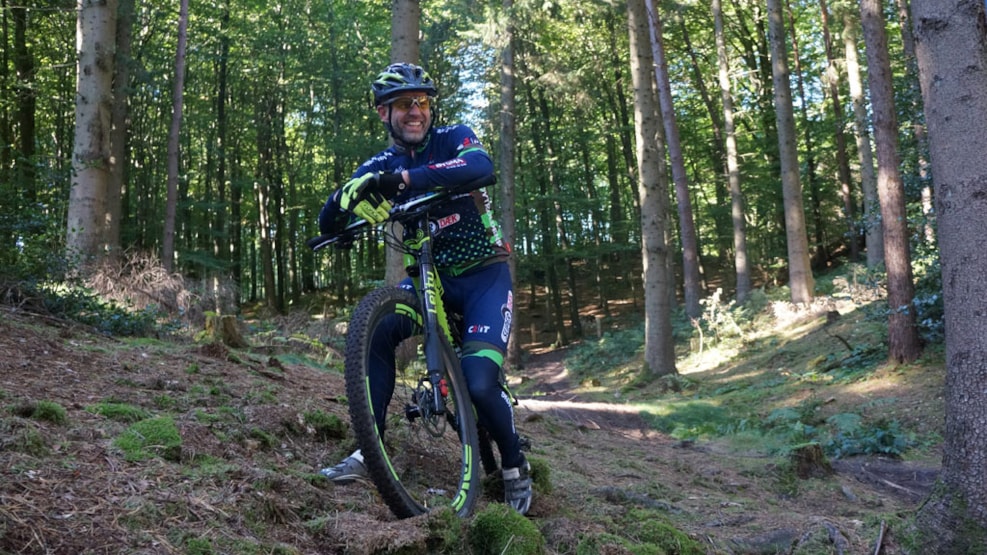 Mountain bike trail in Nørreskoven, Vejle
The rolling woodlands of Nørreskoven are ideal for mountain biking. Here you will find probably Denmark's most hilly Montain bike trails. The route runs past the sports college of Vejle Idrætshøjskole and meanders along both sides of the steep gorge of Bybækken.
The five-kilometre trail is suitable for recreational and experienced mountain bikers alike. The trail is looped in the shape of a figure eight and features two different difficulty levels, each of which is signposted so you can easily find your level. The approx. three-kilometre blue loop is easiest and runs west of Bybækken, while the approx. two-kilometre red loop has steep and very challenging assents and descents. Here, experienced riders can test their skills along serpentine downhill single-tracks requiring unique technical skills.
Much work is being invested in creating a fast trail that can be utilised year-round regardless of weather conditions. Drainage has been installed along with a layer of crushed granite to avoid rutted forest floors, which is also why the trail is suitable for children.
For safety reasons, the five-kilometre trail is unidirectional.
There is access to the area from Nørremarksvej via Ørnebjergvej east of the sports college. The mountain bike trail has been established in a partnership between Vejle TrailBuilderTeam, Mountain Biking Club Vejle and Vejle Municipality.