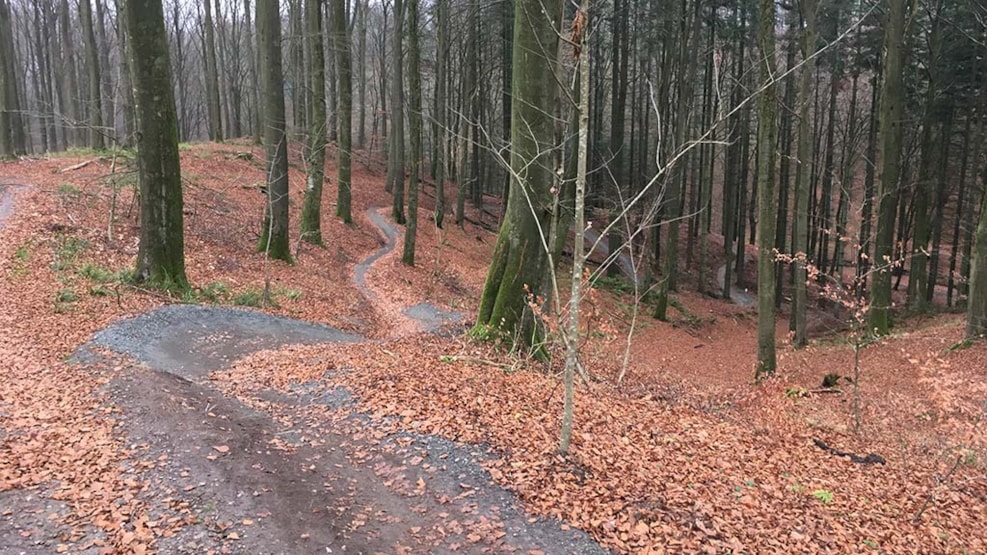 Mountain bike trail in Sønderskoven, Vejle
In the forest Sønderskoven in Vejle you will find a 8 km long mountain bike trail with challenges for everyone. It has a granite gravel surface, which ensures safe driving in all weathers.
In the forest of Sønderskoven near Vejle you will find an 8-kilometre mountain bike trail that offers challenges for all mountain bikers, whether you are a pro who can sprint eight kilometres in just under 32 minutes or a beginner with a more moderate pace. The granite gravel surface ensures a good and safe riding experience in all kinds of weather.
The signposted more urban trail is a blue-graded loop. However, there are several detours along red-graded trails. You won't find many flat trails and will need to scale 190 altitude metres of trail climbs.

On the route you will meet berms, roller coasters and switchbacks.
The mountain bike trail in Sønderskoven is primarily intended for mountain bikers. Only 400 metres of the 8-kilometre trail is shared with pedestrians. You therefore don't have to be worried that hikers or runners will suddenly turn up.

There are good parking facilities at the start of the trail at the sports facility Søndermarkshallen.