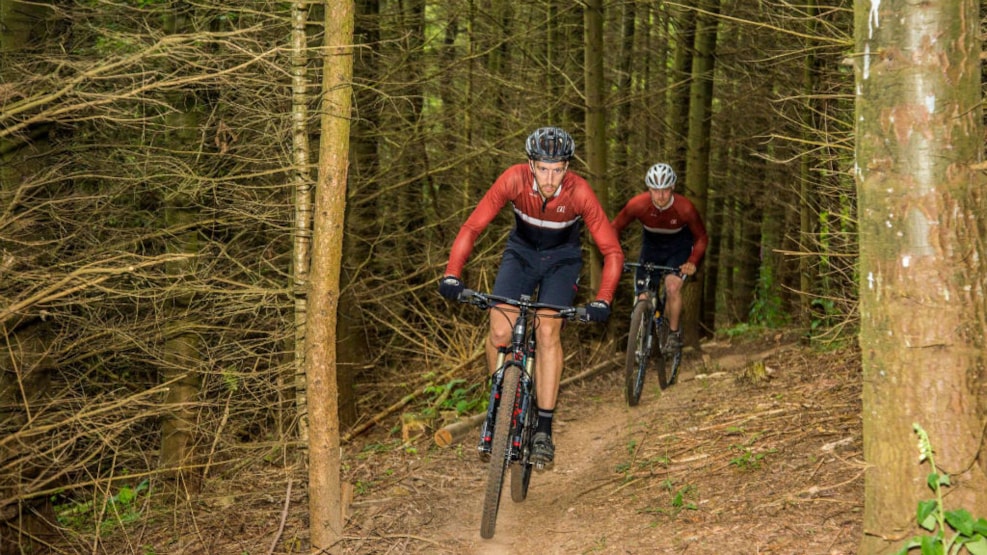 Mountainbike trail - Hannerup Forest
You find a marked and official mountain bike route of 7 km in Hannerup Forest in Fredericia. The route consists of mostly singletrack with a bit of gravel road, as well as a fairly small part of firm underground. A very hilly track, with a few really steep climbs that can get your pulse up. Some of the downs are made with few steps/small jumps. Most places you do not have the option to choose a b-line/chickenrun, so if you are new to MTB, you may need to get off the bike and pull a few places.
During periods of rain, the subsoil may become very muddy.
Parking:
There is parking next to the football pitches and the playground. The route itself starts via a gravel road from Hannerup Engvej, follow the signs directly opposite the parking lot.
The route has been established in cooperation with Fredericia Bike Club and Fredericia Municipality. The mountain bike route is landscaped so they can relieve and, as far as possible, keep the existing paths in the woods free.