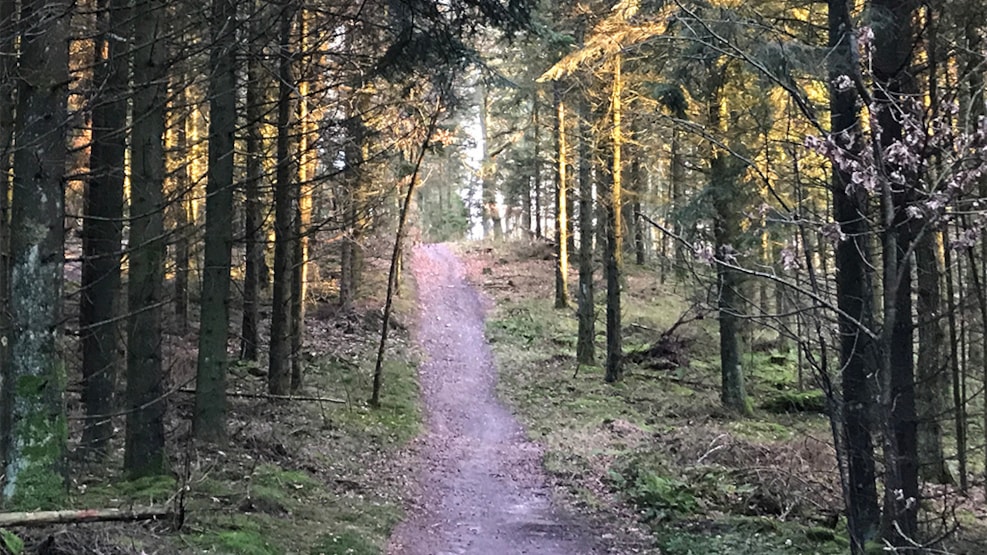 MTB-track in Hundsbæk Plantage
The mountain bike track in Hundsbæk Plantage outside Læborg, is located just north of Vejen and offers challenges for both new and experienced mountain bikers. The plantation contains varied terrain and greenery, and provides a great experience amidst nature, involving lots of challenges.
There are two routes, which are both marked in the terrain:
- green route, 4km for moderately experienced riders
- red route, 5.2km for experienced riders.
Both routes are one-way. Mountain bikers should follow the direction of the marked arrows. Walkers and runners must follow the OPPOSITE direction to the arrows. This means that meetings between the bike riders and other users are face-to-face, improving safety for all.
Parking is available at Fru Mettes Bjerg.
The track is closed on certain days during the hunting season because of hunting taking place in the wood. Check the dates on the track's Facebook page in Danish. See under links. The track is located in a privately-owned wood and is the product of a partnership between the wood owners, local cycling clubs and Vejen Kommune (Vejen Municipality).