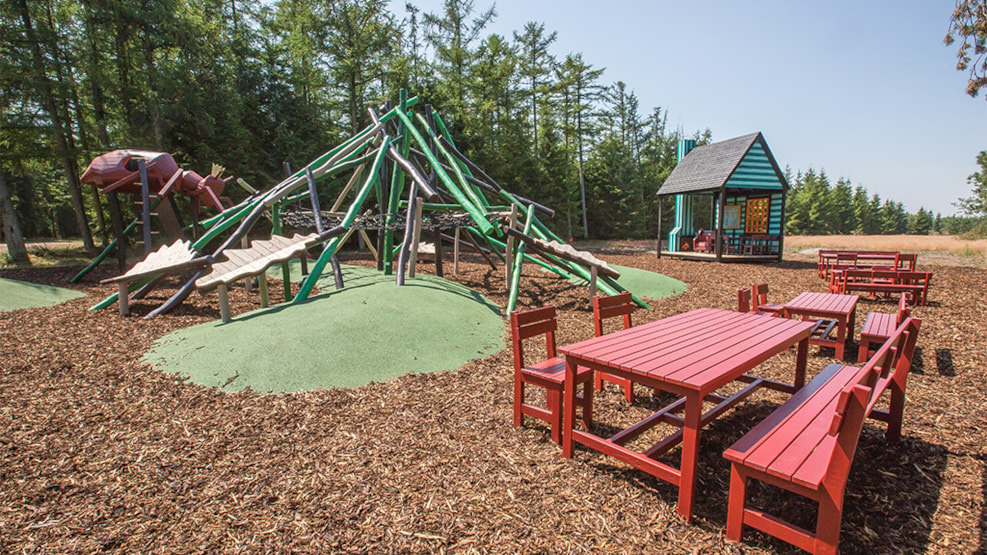 Myretue Playground, Hovborg
Experience the world of the ants on the playground in Klelund Dyrehave (Klelund Deer park).
The entire playground is constructed with ants in maxi-format and you get a feeling of their world. The large ant queen keeps an eye on all the small working ants, and she offers a switchback ride. Try to see if you can get all the way round without touching the ground – you will need balance as well as courage. Try to find all the hidden facts about the life of the ants – look at e.g. tables and benches.
You can use the playground free of charge and it is open to the public and constructed to comply with the current rules.