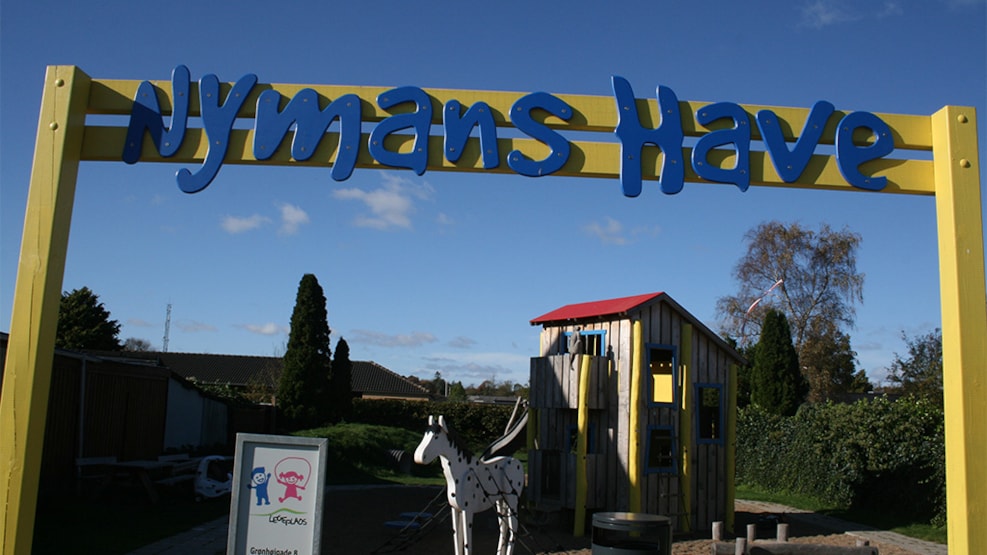 Nymans Have, Pippi-playground in Vejen
Nymans Have (Nyman's Garden) is a playground next to the city of Vejen, where Ingrid Vang Nyman's Pippi Longstocking's world is the theme.
Here you find Pippi's monkey, Mr. Nielson, the spotted horse – in natural size – and other play equipment. Feel free to use the tables and benches. Ingrid Vang Nyman was born in Vejen and grew up here before she went to Stockholm, where she was asked to make the illustrations for Astrid Lindgren's immortal Pippi Longstocking. 
You can use the playground free of charge and it is open to the public and constructed to comply with the current rules.