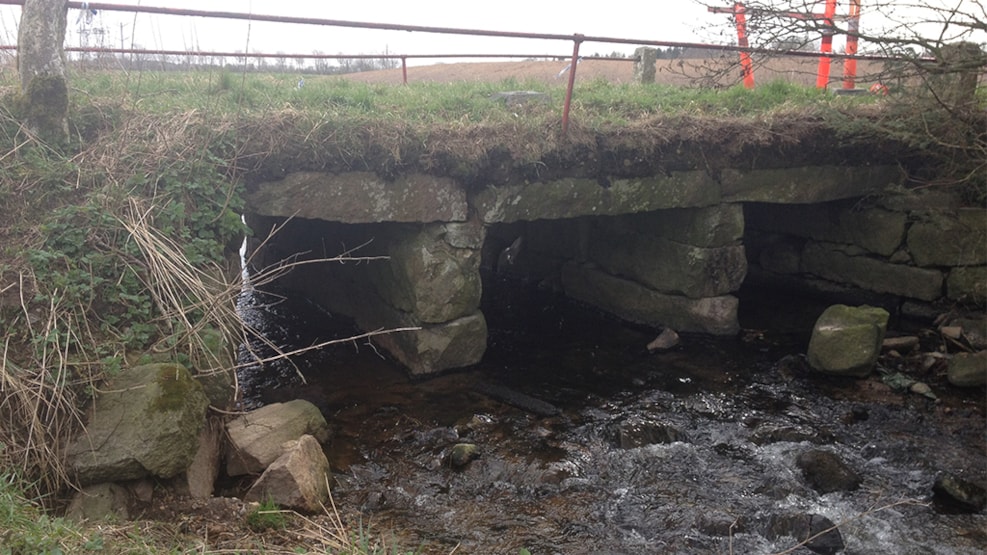 Old stone bridge at Skodborg
Close to the Ancient Road just north of Skodborg there is an old bridge.
If you follow the Ancient Road along Lundsgårdsvej you will reach Gl. Vamdrupvej, which today is merely a field track. Approx. 25 meters from the tarmac road the track crosses Skodborg Å, a contributory brook flowing towards the river of Kongeåen. Here there is an old bridge, or culvert. Topping three vertical walls is a large stone slab. The crossing also features the area's famous red painted railings, which in this case date back to between 1864 and 1920, where the colour choice for roadside markings (the red from the Danish national flag) was one way to take the micky out of the Prussians.
Distance
Hiking route The Ancient Road Hærvejen 0,025 km