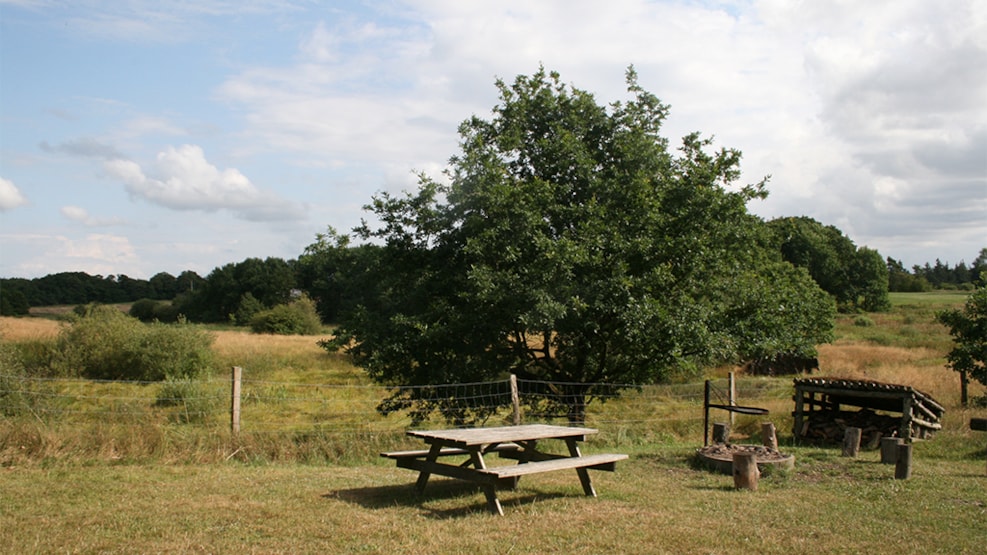 Overnight stay area, Hovborg
The overnight stay area south of Hovborg is situated very close to the Coast to Coast Trail and is reserved for hikers.
There is room for 2-3 tents on the fenced area and you are welcome to use the permanent fire place and you can find firewood on the area. Furthermore, there is a shelter with room for 4-5 persons. 
Drinking water and toilet can be found next to the Nature exhibition.
The area is inspected once a week by the Road and Park Department of Vejen Municipality, and they top up with firewood.