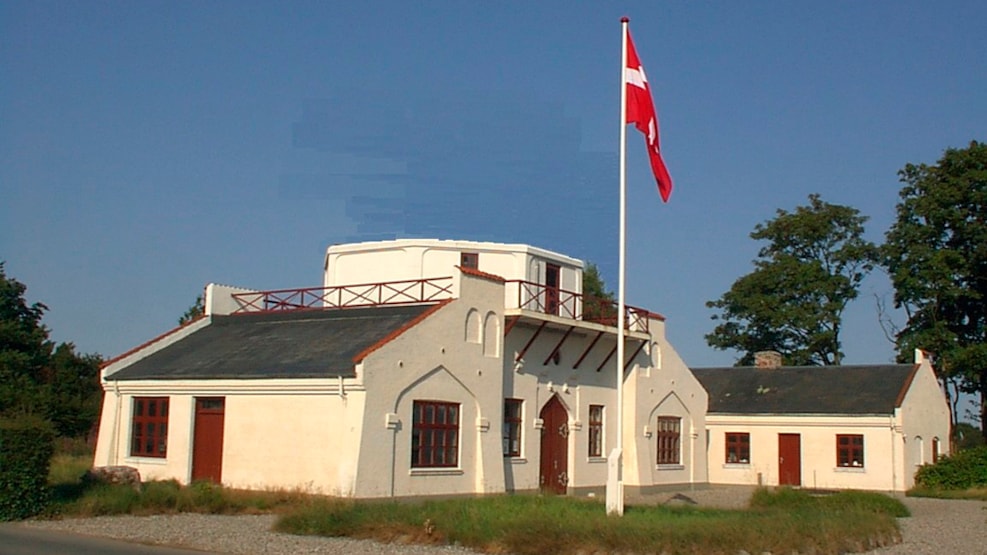 Poul la Cour Museum
Poul la Cour, Denmark's "Edison," was an inventor in the age of the introduction of electricity in Denmark.
With roots in academia and the Danish folk high school movement – and with a good grip on craftsmanship – Poul la Cour developed a theory for the ideal profile of a wind turbine blade. With his theory he helped found the development of the wind turbine industry, which Denmark is internationally famous for today.
At the Poul la Cour Museum in Askov you can sense the atmosphere of the original laboratories, see his tools and instruments and sit at the very same school bench his students used in the 1880s. The museum is housed in a building adjacent to his experimental turbine.
History
Paul la Cour was originally preoccupied with research within the use of hydrogen as an energy source for lighting, and for this he needed power. He constructed an experimental wind turbine in 1891 – and this was Denmark's first electricity-generating turbine. Poul la Cour was a trained meteorologist, so he had a natural interest in how a wind turbine should be constructed to harness the wind optimally. To this end he invented a wind gauge that could test wind turbine blade profiles. The wind tunnel and other of la Cour's test plants have been re-created at the museum and are currently used by students from colleges and secondary school for their studies. The museum features experimental setups, pictures, information boards and models illustrating la Cour's work in addition to an extensive archive of documentation. Poul la Cour lived from 1846 to 1908.
Guided tour
A tour of the Poul la Cour Museum provides insight into the world of Poul la Cour and his inventions in a period of history where industrialisation was gaining momentum in Denmark. The museum was established in 2000, and the foundation has restored the buildings and developed educational materials. The museum is run by volunteers.
Tours offering insight into Poul la Cour's life and inventions can be booked in advance. The museum is open Wednesdays and upon agreement with Povl-Otto Nissen +45 7542 3933 or Bjarke Thomassen +45 2763 7036.
Distance
Hiking route The Ancient Road Hærvejen 0,4 km
Cycling route The Ancient Road Hærvejen 0,4 km