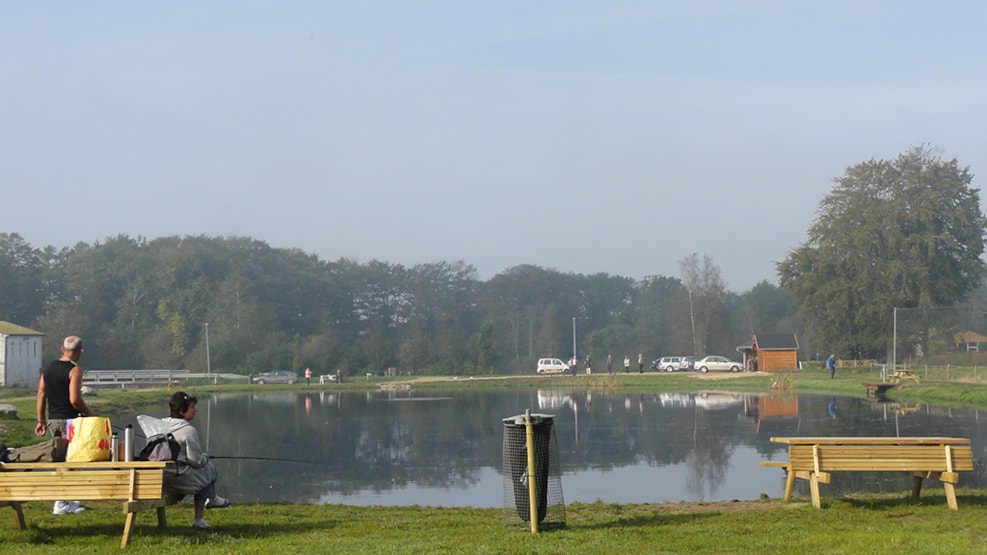 Put and take fiskesø, Hovborg
Hovborg Put & Take is situated centrally in the city of Hovborg and includes two lakes – an ordinary put and take lake and a special lake for children.
The lakes and the area are very family- and handicap-friendly. At the lake, you find a fish cleaning table and a toilet. Around the lakes, tables with benches are placed.
The catch
Fish are released every day. 90% of the fish planted out have a weight from 0,6 to 1,2 kg, 10% a weight from 1 to 4 kg. It is possible to catch rainbow trouts, brook trouts, golden trouts and brown/river trouts.
For children
The children and beginner lake is for children, parents, grandparents and inexperienced anglers. You buy for instance 3 fish and then you can spend as much time on catching them as it takes. The fish weigh from 0,3 to 0,6 kg – the price amounts to DKK 30 each or DKK 100 for 4 fish.
During the summer season, we have many guests at the lake, so, therefore, we recommend you to show up early.