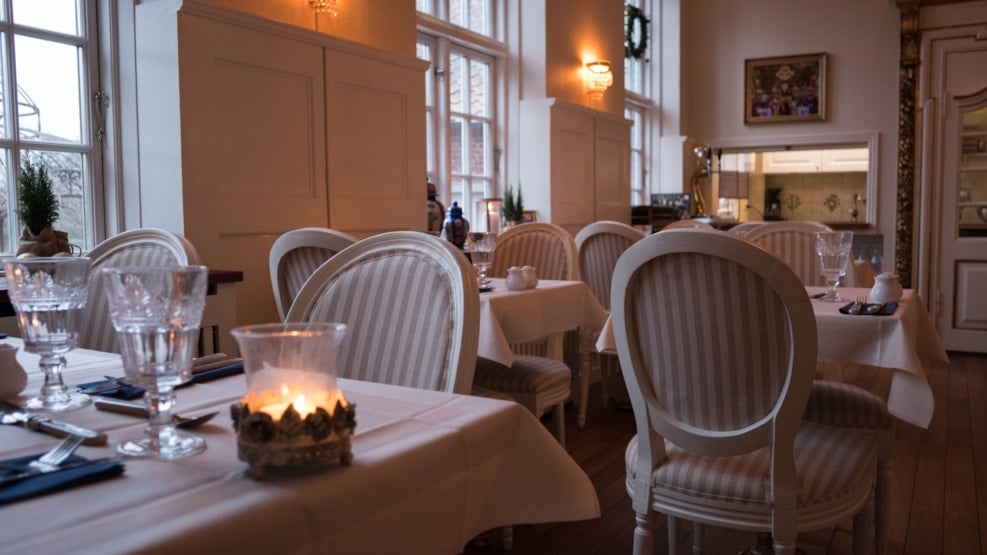 Restaurant The blue Train, Holsted
Restaurant Det Blå Tog (The blue Train) is located next to the Botique hotel Postgården in Holsted.
The restaurant is open every day and has a menu consisting of two dishes, main course and desert often from the classic Danish kitchen. Every day offers different dishes and all dishes are well-prepared. The dinner can be completed with coffee and drinks.
Det Blå Tog has an atmosphere of its own in the old post office in Holsted with a high ceiling, beautiful chandelier, a giant ceiling decoration and offers a feeling of travelling adventure while you enjoy your dinner.
Free parking and wifi.