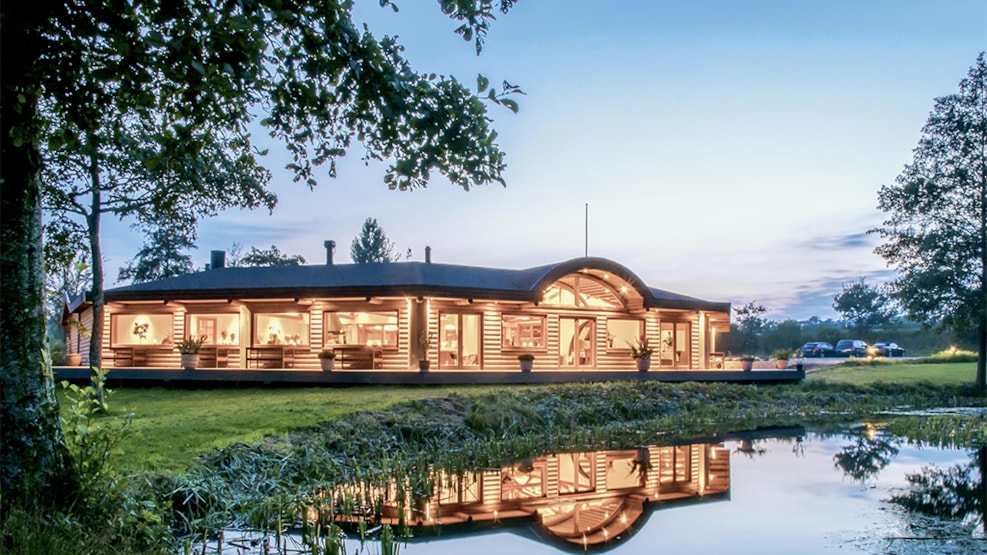 Restaurant Ribehøj
Restaurant Ribehøj offers gastronomic experiences in a class of its own. Here, local first quality articles of food and vegetables from its own garden, a view of nature, rustic surroundings for the meal, and a competent service come together.
Restaurant Ribehøj has selected a range of local producers of ingredients, based on quality and local history. These ingredients are part of the monthly menu. Combined with the creative skills of the chef and the newest trends in gastronomy, this is reflected in surprising sensory perceptions and taste sensations.
The restaurant is situated in a charming octagonal log house full of atmosphere, with a spectacular view of the lake, fields, and the kitchen garden. In the restaurant, a gallery shows the development of the restaurant.